Memorandums
"Earth's Mightiest Heroes" is shutting its doors here and moving to a different host. The new site can be found HERE. The admins want to thank everyone who made EMH amazing and gave us wonderful memories and fantastic rp adventures. We hope to see you on the new site! Members can still log in and get their stuff if they need.

To our wonderful affiliates: we will be re-adding you on the new site. Please bear with us :)

Which of the following should I attempt a revival of?
So a lot of you I know through various sites that we've all been on together and because lately this is the busiest place and basically everyone I rp with and adore are on here, I thought I would ask this here. Lately, though my muse has been shocking and is deader than a dodo most days cos of work and study, I have been wanting to revive one of the old sites. But because I can only devote a little bit of time to this (unless any of you guys want to become a co-runner with me, which I would frankly love), I am only going to start with one at a time.

So my question is this: which site would you most like to see revived?
Armonia - The Glowing City is a fantasy/fractured-fairytale site which not only allows fantasy characters, but characters from fairytales, but with a twist. All manner of fantasy or fairytale characters are accepted, from Red Riding Hood to Sleeping Beauty, from falconers to healers, and everyone in between!

From Land To Sea is an rp that centers around the golden age of piracy. Set in a port-side town which is also home to all manners of supernatural creatures, it also focuses on their various lives. All classes are accepted here (from pirates to aristocracy), all jobs that were found during the piracy era, and all manner of supernatural creatures (from vamps to werewolves).

City of Shadows is set in Berlin and its attention is split between the lives of the city's citizens and the lives of students and teachers at the local spy academy there. A real-life rp with a spy twist to it.

The Adventure of the Blue Box is a Doctor Who/BBC Sherlock rp. Though focusing mainly around those fandoms, it also accepts alien characters, time-travellers, London law enforcement, paramedics, etc etc.  Mostly a real-life rp but with the added twist of crime and time-travelling thrown into the mix.

So...now's your chance to vote on which you would love to see active again! :DAnd if any of you would like to help me, I would seriously love you forever, and just PM me about it.

Also, before I forget, in an act of blatant and shameless promotion, I have a Victorian-era site called The Darkness Is Coming that would love some new people. Though it is a site that is set after the events of Fable 3, you don't actually need to have played any of the Fable games to join. It's basically an rp set in pseudo Victorian-era England, with elements of steampunk. We welcome all characters befitting of that era - from pirates to alchemists, falconers to butlers, and everything in between!
___________________________________________________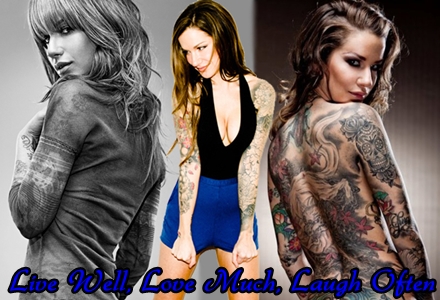 Tsaritsa of Shipping




Posts

: 297


£

: 10415

---




---
Permissions in this forum:
You
cannot
reply to topics in this forum