Memorandums
"Earth's Mightiest Heroes" is shutting its doors here and moving to a different host. The new site can be found HERE. The admins want to thank everyone who made EMH amazing and gave us wonderful memories and fantastic rp adventures. We hope to see you on the new site! Members can still log in and get their stuff if they need.

To our wonderful affiliates: we will be re-adding you on the new site. Please bear with us :)

Kate Lynelle
"It's all fun and games 'til somebody looses their mind."
Driver picks the music, shotgun shuts his cake hole.
Full Name:
Kate Leah Lynelle
Nicknames/Aliases:
Kate, Katie,
Age:
28
Occupation:
Photographer, Painter, Gallery Owner
Home Town:
New York, USA
I'm not a psychopath. I'm a high-functioning sociopath. Do your research.
Species:
Human
Sexual Preference:
probably pretty straight 
Marital Status:
single
Nationality:
 British
Ethnicity:
American
Eye Colour:
green
Hair Colour:
blonde
Defining Features:
tiny star tattoo on her left
foot
Face Claim:
Kate Hudson
Big flashy lighty things have got me written all over them. Not actually. Give me time. And a crayon.
Personality:
Kate has a very outgoing, fun-loving and spirited personality. She has always been full of life, always had a smile on her face and almost always knew how to make others feel happy. As a child, Kate was pretty easy-going, never really caring about tomorrow, but as she grew older, that changed a little. She became a little more disciplined and responsible. But sometimes she still has that easy-going moment where she would just enjoy herself and not care about what others think, or what tomorrow will bring.
Young Kate has also been very creative, loving music, but especially art. She loved to draw and paint from a very young age and got quite good at it. Later, in her teen years she found her love and talent for photography. She got her first 'big' camera when she 16. From there on forward she has always practised and taken various classes to improve her skills.
She loves to go out with friends to party and have fun. She is confident, loves herself the way she is and she's not afraid to show that. Kate would go for funny, confident males... occasionally even one of the macho types, since nothing serious has come up in her love life yet. Not that she is actually looking for someone, but it would be nice to find that better half of herself. For now, she doesn't mind the friends-with-benefits type of relationships, or the one-night-stands. That might make her look like she sleeps with just anyone, but she really doesn't.
Intellectually Kate often presents herself as being dumber than she actually is. She often hides that she is actually quite smart. Of course she doesn't know everything and she didn't exactly study, but at least she's smart enough to run her own gallery and she actually has quite a lot of general knowledge.
However, Kate does have some negative traits, too. For once, she's terrible with languages, she does speak English perfectly and some Scottish, but that's about it. Whatever she's learned of French in school is all gone now. She may know a couple of words and phrases, but that's all.
She's also a terrible cook, which is why she mostly goes out for dinner, orders in or just eats instant food. Instead she's very good at mixing drinks, thanks to her party-girl side.
She has a pretty good poker-face, plays good game of pool, she likes to dance, but she is an absolutely terrible singer. She's afraid of spiders and heights.
Skills and Talents:
Painting, Photography, First Aid Training, Acting
Powers:
Family don't end with blood, boy.
Parents:
Leah Lynelle (born Scott), Allan Lynelle
Siblings:
Josie Ellen Lynelle (16)
Other Important Figures:
Svetlana Orlova (friends), Warrick Bradford (friends), Julian Reynolds (friends)
History:
Kate was born in New York to parents Leah and Allan Lynelle.
Her father Allan, originally from Inverness in the Scottish Highlands, moved to London to study Dentistry. However, after he finished his studies, wanderlust settled in and Allan began to travel to different places in the world, including Spain, France, Germany, New Zealand and finally he ended up in New York, where he decided to take a job as a dentist and stay for a couple of years.
In New York he met young Leah Scott, an Au-Pair from Worcester, England. At first they were just friends for a while, but after a couple of months Allan asked her out on a date. The couple ended up dating for the remainder of Leah's Au-Pair contract and then the young woman returned home to England, only to return to New York a couple of months later, just to be with Allan.
Leah took up a job as a childcare worker, the job she had been training for. Life in the big city had been hard for her at first, but she got used to the buzz really fast and especially with the help of Allan. The two of them were sharing Allan's apartment for quite a while. After about two years of dating, he proposed and they got married just a couple of months later.
Always wanting to have a family and being a mother, it didn't take long for Leah to get pregnant. Nine months later, Kate Leah Lynelle was born on February 19, 1987.
The small family moved into a bigger apartment shortly before the birth of their first child. With Allan sometimes working long hours, most of the work was up to Leah, but she was happy, because when Allan was around, they really enjoyed their time. He was always sweet, caring and so helpful. And he was so happy to be with his daughter, play with her and watch her grow up. Leah didn't mind staying at home so she could take care of baby Kate.
Originally Leah wanted to return to work when Kate was one year old, but when that time came she was pregnant with baby number 2. So Leah quit her job, since Allan earned enough money to support the family and guarantee them a good lifestyle.
However, Baby number 2 never arrived. Leah miscarried a baby boy at 20 weeks. That tragic and sad event shattered the young woman. She became depressed for a while and her relationship to Allan became a little strained, tension grew between them for a while, but Allan proved his vows to his wife. He never left her side, stood by her and eventually they overcame the sadness and the problems and grew closer than they were before.
So Kate grew up in a loving, caring and supportive environment. Her father sometimes spoiled her with gifts and trips to the Zoo, the museum or wherever she wanted to go.
But he also made certain that Kate knew that she had to work for those things as well. She had her tasks in the household, where she would help her mother and she always had to do her best at school, without being pressured, though.
Kate was 12 when her mother decided to try for another baby. Of course they'd tried it before, but Leah just couldn't seem to get pregnant. Until one night, when Kate returned from her best friend's home, her mother had happy news for her and her father. She was pregnant.
Being used to being an only child, Kate had some trouble adjusting to that. She feared that she wouldn't be important anymore when the new baby arrived and that all the attention would be on the new baby. But on the other hand, she's always wanted a sibling. Her critical view changed when her baby sister Josie Ellen finally arrived.
During her teenage years, starting with the age of 14, Kate became more of a rebel. She'd sneak out to go to parties, or she'd just hang out with her friends instead of studying for school. Or she'd walk around the city taking photos. It was the time when that interest awoke and she spent a lot of time focusing on that instead of focusing on school work.
On the one hand her parents weren't too pleased about it, but on the other hand they still loved their daughter.
A visit of Leah's childhood home woke the homesickness inside of Kate's parents. And with a job offer in Hereford for her father, the small family eventually moved back to the UK. Leah was 16 when they moved into a small house in Hereford.
Being used to the big city it took quite a while for Kate to get used to the UK. She had her mother's accent and she kinda liked the countryside, but she had no friends whatsoever. Her parents had decided to send her to a school names St. Trinian's. That didn't help with the rebel in Kate though. But she soon found new friends within that school and she did really well.
Kate kept up her interest in painting and photography. During her school years she actually managed to get her work exhibited in an Art Gallery and already sold a few pieces. Of course she didn't make millions with her art, but it was a nice amount of money still. This let to her choice of opening her own Gallery in Hereford. With the support of her father, she bought a small shop and set up her Gallery. It took a few years of hard work to get it up and running, but looking back on that, it was totally worth it. She now makes enough money with her photography and her art that she can afford quite a nice lifestyle.
One night, while she was out partying, she met Svetlana Orlova and became friends with her rather quickly. And not only with her, but also with some of Sveta's friends. They sometimes meet to party and have fun.
Until such time as the world ends, we will act as though it intends to spin on.
Alias:
Blue Canary
Contact Information:
PM Julian
Other Characters:
almost too many XD
How Did You Find Us?
points to staff bar
I have searched for the phrase "I shall walk the Earth and my hunger shall know no bounds," but I keep getting redirected to Weight Watchers.
Roleplay Sample:
*has proven her skills many times before*




Posts

: 5


£

: 8132

---

Location

: Hereford

---



Accepted! Apologies that it took so long. If you could add yourself to the faceclaims, that would be great. Enjoy your lovely new party girl!

___________________________________________________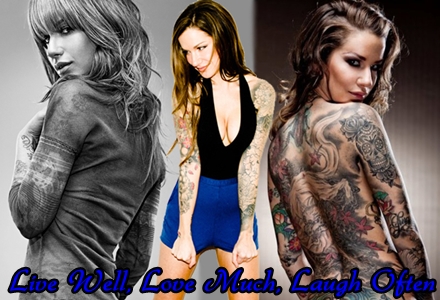 Tsaritsa of Shipping




Posts

: 297


£

: 10595

---





Similar topics
---
Permissions in this forum:
You
cannot
reply to topics in this forum