Memorandums
"Earth's Mightiest Heroes" is shutting its doors here and moving to a different host. The new site can be found HERE. The admins want to thank everyone who made EMH amazing and gave us wonderful memories and fantastic rp adventures. We hope to see you on the new site! Members can still log in and get their stuff if they need.

To our wonderful affiliates: we will be re-adding you on the new site. Please bear with us :)

Disclaimer:
I do not claim ownership of this article as it was in fact written by
S.A.C. Jericho Cain
of
SHIELD Omega
, with the help of Wikipedia. I stumbled across it and found it really useful to explain how the clearance levels go within SHIELD.
~*~
IMPORTANT! A person's security clearance does NOT give them seniority or supervisory capacity period! Simply because an operative has a Level 6 clearance, it does not necessarily mean they are in charge or a supervisor of a Level 5.
S.H.I.E.L.D. has its own security clearance levels, requirements for attaining security clearance, and process for reevaluating security clearances. Within each numeric clearance level, there are access restrictions. There are ten levels and only the current Director carries a level ten clearance. Also, at his or her discretion, the Director of S.H.I.E.L.D. may grant extra clearance privileges for specific personnel. While it may seem arbitrary, it is not. If the Director has granted extra privileges, then that particular agent or staff member has a demonstrated need for those accesses as well as proven they can be trusted with higher than normal clearances based on their rank/position within the organization.
Since S.H.I.E.L.D.'s security clearance levels are based on the job the person is doing and their demonstrated need-to-know as well as length of service, it is entirely likely that a Covert Operations Special Agent would have a significantly higher clearance than some of the Divisional Directors. For the most part, security clearance levels do not impact the chain of command. A Special Agent II with a Level 5 Security Clearance would still report to a Special Agent III. This scenario is very unlikely, but there is the potential in the case of personnel coming into S.H.I.E.L.D. with a long history of service with, for example, the CIA.
Level 1 - 3 (Controlled Unclassified Information)
This is not a clearance, but rather a level at which information distribution is controlled. Controlled Unclassified is information that may be illegal to distribute. This information is available when needed by government employees such as Department of Defense (DoD) employees. It should not, however, be redistributed outside the organization itself.
Anyone carrying a Level 1 - 3 clearance would be cleared to know about S.H.I.E.L.D. and their public offices and operations. Certain sectors of Argus, the helicarrier HQ, would be restricted and they would, in most instances, not have access to agent names, code names, or specific information regarding covert operations and projects.
This level is standard for all non-field personnel. It is also assigned to probational agents that may still be undergoing an in-depth background check before awarding that agent a higher clearance level.
Level 4 (Confidential)
Also known as a "public trust" clearance, this is the simplest security clearance to get. This level typically requires a few weeks to a few months of investigation. A Confidential clearance requires a background investigation which dates back 7 years on the person's record and must be renewed (with another investigation) every 15 years. Applicants are required to complete and sign all Non-Disclosure forms.
Most New Recruits, lower ranks and positions within Research and Development and Medical, possibly a few personnel within the Administrative Division that would need to know more information regarding systems and facilities would have this clearance.
New Recruits would know about the training facilities and how to arrive at them. They would have access to mission reports deemed necessary for training although agent names and specifics would be redacted from the files.
Level 5 (Secret)
A Secret clearance, also known as Collateral Secret or Ordinary Secret, requires a few months to a year to fully investigate, depending on the individual's background. Some instances wherein individuals would take longer than normal to be investigated are many past residences, having residences in foreign countries, having relatives outside the United States, or significant ties with non-US citizens. Unpaid bills as well as criminal charges will more than likely disqualify an applicant for approval. However, a Bankruptcy will be evaluated on a case-by-case basis and is not an automatic dis-qualifier. Poor financial history is the number-one cause of rejection, and foreign activities and criminal record are also common causes for disqualification. A Secret clearance requires a National Agency Check, a Local Agency Check, and a Credit investigation; it must also be re-investigated every 10 years. Investigative requirements for DoD clearances, which apply to most civilian contractor situations, are contained in the Personnel Security Program issuance known as DoD Regulation 5200-R, at part C3.4.2
Most personnel and agents in Covert Operations, Special Operations, Medical Services, Research & Development, and Administrative personnel reporting to Maria Hill or Colonel Fury would carry a Level 5 clearance.
Level 6 - 7 (Top Secret)
Top Secret is a more stringent clearance. A Top Secret, or "TS", clearance, is often given as the result of a Single Scope Background Investigation, or SSBI. Top Secret clearances, in general, afford one access to data that affects national security, counter-terrorism/counter-intelligence, or other highly sensitive data. There are far fewer individuals with TS clearances than Secret clearances. A TS clearance can take as few as 3-6 months to obtain, but more often takes 6-18 months, while sometimes taking up to 3 years to obtain. The SSBI must be renewed every 5 years.
S.H.I.E.L.D.'s Top Secret or Level 6 and 7 Security Clearances are restricted to top-level agents from Special Agent II on up and for senior Special Operations personnel. This clearance would also be required for most of the personnel working in Research & Development and even some aspects of the Medical Division. An agent carrying a Level 6 or 7 is practically classified themselves, therefore their doctors and counsellors would have to have a similar clearance in order to interact with them or treat them.
Level 8 - 9 (Compartmented Information)
As with TS clearances, Sensitive Compartmented Information (SCI) clearances are assigned only after one has been through the rigors of a Single Scope Background Investigation and a special adjudication process for evaluating the investigation. SCI access, however, is assigned only in "compartments." See Compartmentalization (intelligence). These compartments are necessarily separated from each other with respect to organization, so an individual with access to one compartment will not necessarily have access to another.[citation needed] Each compartment may include its own additional special requirements and clearance process. An individual may be granted access, or read into to a compartment for an extended or only short period of time.
A representative list of kinds of information that may require compartmented access, without using specific national terminology, includes:
-Cryptography
-Overhead reconnaissance from aircraft, UAVs, or satellites IMINT
-Communications intelligence, a subset of SIGINT
-Design or stockpile information about nuclear weapons
-Nuclear targeting.
Such compartmentalized clearances may be expressed as "John has a TS/SCI", whereby all clearance descriptors are spelled out verbally. For example, The US National Security Agency used to use specialized terms such as "Umbra". This classification is reported to be a compartment within the "Special Intelligence" compartment of SCI. The various NSA compartments have been simplified; all but the most sensitive compartments are marked "CCO", meaning "handle through COMINT channels only".
The US Department of Defense establishes, separately from intelligence compartments, special access programs (SAP) when vulnerability of specific information is exceptional and the normal criteria for determining eligibility for access applicable to information classified at the same level are not deemed sufficient to protect the information from unauthorized disclosure. The number of people cleared for access to such programs is typically kept low. Information about stealth technology, for example, often requires such access.
To achieve a Level 8 with S.H.I.E.L.D., the personnel or agent must have a minimum of ten years of exemplary service with the organization. Exceptions are only made on a strict job need basis. Very high level personnel or those working on extremely sensitive projects might be awarded a provisional Level 8.
Level 10 (Top Secret/Compartmented/Eyes Only)
This level really has no description. Only a handful of men and women in the entire world have ever carried a Level 10 clearance. Formerly, the S.H.I.E.L.D. Board of Directors carried a compartmentalized Level 10. Now, however, ONLY the Director of S.H.I.E.L.D. (currently Colonel Nicholas Joseph Fury) carries a Level 10 Security Clearance.
Only the Executive Director and the President of the United States carry a Level 10 clearance.
Note:
S.H.I.E.l.D. Security Clearence Levels will be decided for you by the administrators of this site.
___________________________________________________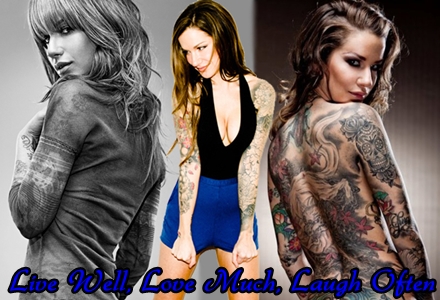 Tsaritsa of Shipping




Posts

: 297


£

: 10415

---




---
Permissions in this forum:
You
cannot
reply to topics in this forum