Memorandums
"Earth's Mightiest Heroes" is shutting its doors here and moving to a different host. The new site can be found HERE. The admins want to thank everyone who made EMH amazing and gave us wonderful memories and fantastic rp adventures. We hope to see you on the new site! Members can still log in and get their stuff if they need.

To our wonderful affiliates: we will be re-adding you on the new site. Please bear with us :)

I've been putting this off for some time, but I feel now that I must write it. As some of you may know, I've been having a very hard time lately with rping. It has begun to feel like a job and chore, rather than the fun it's supposed to be. No matter how hard I try, my inspiration for my characters is just missing and it makes writing them incredibly hard. And then when I do get replies done, the characters feel really flat and dead. Which is something that bugs me insanely.

I've been doing a lot of thinking on the matter, and it seems that I have simply begun to lose my love for rping and so on that note I feel that it is best to leave this place for a little while. Characters that will be affected are Amy Pond and Svetlana Orlova, obviously. Dean Winchester and Thor have already been put up for adoption and the only thing I ask is that one of the admins contacts me if someone wishes to take either character up (I will, as usual, be reachable on Skype).

A few of you may have been privy to some drama that happened in the IC-chatbox. I want to clearly and for the record state that I am not leaving because of those dramas and because of those involved! This decision comes purely from the fact that I need some time away. I put so much time and energy into this place to make you guys love the site and while having an active board with the most amazing members is a super lovely reward, that time can be better spent elsewhere. Like actually applying for my paramedics courses and beginning to study.

I don't know how long me being away for will last. I figure only a week at the most, but it might take longer. If I'm away longer than three weeks, anyone I am shipping with is welcome to find new partners. I don't want to hold you back.

I adore all of you guys and think of you all as dear friends and feel really lucky to have met you all. I hope that I'll get to see you all when I come back.

Lots of love to all,
Calypso
___________________________________________________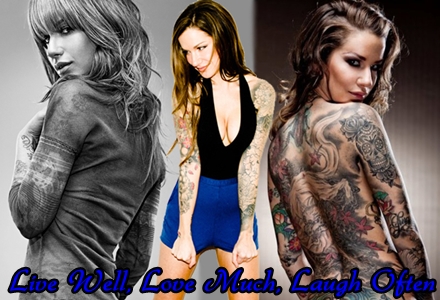 Tsaritsa of Shipping




Posts

: 297


£

: 10415

---



*BEAR HUGS HER TWIN* You will be misses greatly!
But take as much time you need to get better. If you won't, I'll go and find you and personally take to vodka tour xDD *gg*

But seriously, good luck and best wishes




Posts

: 49


£

: 12171

---

Location

: Earth—>London

---



Have a great and relaxing time away! If you ever want to chat with me, we can set something up, I'm sure!

Oh, and Winter wants me to hand you vodka. For some unknown reason. Maybe because she's a damn alcholic or something, so here you go. Gift from Winter. Don't be surprised if it explodes or something~ *hands tia some vodka*
Good luck, and hope the break goes well~

Guest

Guest





Take all the time you need we will be here when you get back.

Guest

Guest





Totally understand where you are coming from, Calypso and from what I've seen of your posts, your posts are great and not flat or dead. I hope that you have a great rest and that everything all sorts itself out.



Posts

: 139


£

: 11884

---



I sure hope you'll get better soon, twin. I know how it feels to loose inspiration for characters, it has happened to me so many times, too....
maybe it's because we are on so many sites that it's hard to actually stay focused anyway. Some time away always helps though.
Just come back when you feel like it. Nick needs a friend

*hugs*



Posts

: 86


£

: 10866

---

Location

: SHIELD UK

---




---
Permissions in this forum:
You
cannot
reply to topics in this forum