Memorandums
"Earth's Mightiest Heroes" is shutting its doors here and moving to a different host. The new site can be found HERE. The admins want to thank everyone who made EMH amazing and gave us wonderful memories and fantastic rp adventures. We hope to see you on the new site! Members can still log in and get their stuff if they need.

To our wonderful affiliates: we will be re-adding you on the new site. Please bear with us :)

Wolfgang Von Strucker
"It's not a world of spies anymore, not even a world of heroes. This is the age of miracles, doctor. There is nothing more horrifying than a miracle!"
Driver picks the music, shotgun shuts his cake hole.
Full Name:
Wolfgang Von Strucker
Nicknames/Aliases:
Baron Von Strucker, Baron Strucker
Age:
September 8, 1962
Occupation:
Head of HYDRA
Home Town:
Dessau, Germany
I'm not a psychopath. I'm a high-functioning sociopath. Do your research.
Species:
Human
Sexual Preference:
Heterosexual
Marital Status:
Single
Nationality:
German
Ethnicity:
German
Eye Colour:
Blue
Hair Colour:
Dark brown
Defining Features:
Shaved head, stubble and monocle
Face Claim:
Thomas Kretschmann
Big flashy lighty things have got me written all over them. Not actually. Give me time. And a crayon.
Personality:
Like most of HYDRA, Wolfgang Von Strucker has little care for morality, good and evil, heroes and villains all antiquated ideas. This is the age of powers and progress, and to achieve progress rules must be broken. Strucker has little care for life, as long as he can see a end benefit in an action he does not care what he does to achieve it. Glory to HYDRA. Strucker is also an organized and methodical person, having an utter distaste for chaos, disorder  and such, he desires to bring the world under the iron fisted rule of HYDRA for the benefit of the common man whom cannot be trusted to think rationally unlike HYDRA.
Skills and Talents:
Wolfgang von Strucker is an efficient manager of organizations and possess a extremely formidable intelligence. He is among the smartest of HYDRA's scientist, and his specialization is anything alien or power related.
Powers:
Family don't end with blood, boy.
Parents:
Frederich Von Strucker, Wendy Von Strucker
Siblings:
None
Other Important Figures:
History:
Wolfgang Von Strucker was born in Dessau, East Germany on September 8th 1962 to Frederich and Wendy Von Strucker. When he was eighteen, Strucker attempted to flee from East Germany and into West Germany with  only what was around a couple hundred dollars, while he succeed he lost part of his finger during this trek and had to get it surgically reattached.
Strucker was always an intelligent person and was eventually noticed by HYDRA for his intelligence, thus he was recruited into SHIELD as one of its scientist. Over the years Strucker rose up the ranks of HYDRA eventually becoming the head of HYDRA's science divisions, with a special focus on powers. Strucker was always fascinated with powers just like HYDRA's founder, the Red Skull was and like the Red Skull, Strucker is relentless in his pursuit of powers.
After the fall of SHIELD, Strucker took over command of HYDRA with the presumed death of its previous head, Alexander Pierce. Strucker is currently based in the Eastern European country of Sokovia using a castle as his command base. At Sokovia, Strucker is currently performing human experiments with Loki's specter to create powered individuals but as of present day he has only succeeded in empower a set of twins. All of his other test subjects died during the experiments.
Until such time as the world ends, we will act as though it intends to spin on.
Alias:
John
Contact Information:
PM Phil COulson
Other Characters:
TOo Many
How Did You Find Us?
I have searched for the phrase "I shall walk the Earth and my hunger shall know no bounds," but I keep getting redirected to Weight Watchers.
Roleplay Sample:
This is compulsory for all canon characters. OC's can opt out. The sample should reflect what an average length post of yours looks like.
Imperator and Autokrator of Shipping




Posts

: 5


£

: 8085

---



Hail HYDRA, Baron Wolfgang Von Strucker.

Your title is head of HYDRA and you will report to yourself.
Failure will not be tolerated in HYDRA, you are expected to perform all you tasks at
peak efficiency. Treachery and incompetence will  be met with immediate execution.

Signed,

Administration
___________________________________________________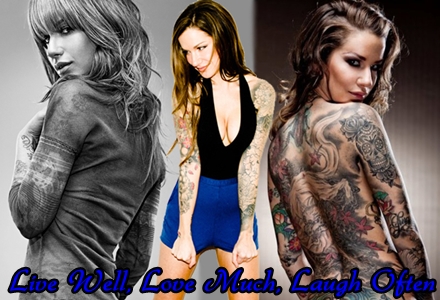 Tsaritsa of Shipping




Posts

: 297


£

: 10595

---




---
Permissions in this forum:
You
cannot
reply to topics in this forum