Memorandums
"Earth's Mightiest Heroes" is shutting its doors here and moving to a different host. The new site can be found HERE. The admins want to thank everyone who made EMH amazing and gave us wonderful memories and fantastic rp adventures. We hope to see you on the new site! Members can still log in and get their stuff if they need.

To our wonderful affiliates: we will be re-adding you on the new site. Please bear with us :)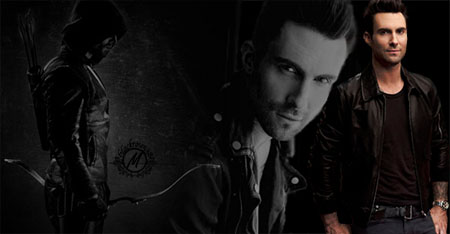 You got something I need

in this world full of people there's one killing me
->>>------->   ->>>------->   ->>>------->   ->>>------->   ->>>------->

A small wince of pain flashed over his face for the blink of an eye. He tried hard to hide it, not that anyone was close who could see it, but for himself. Julian didn't know that there was someone was actually watching him from not too far away.
He put his bow down, turning his back on the targets that he had been meaning to hit, but his aim was slightly off. He did hit the target, just not as he used to.  And his left wrist was still causing a lot of pain when he picked up the bow and tried to shoot an arrow. It was frustrating and annoying at the same time.

The senior agent had been stuck on the Base for almost three weeks now, recovering from an injury. Not too long  ago he sprained his left wrist in a fight, while he was on a mission with his team. Now he was still stuck in the Hub... and he would be for a while, considering that his wrist wasn't much better yet. The looseness around the joint got better, but the pain was still there as soon as he put pressure on his wrist. He knew that it would take some more time before he'd be back out in the field and he probably shouldn't be practising with his bow, yet. But he just didn't know how else to kill the time.
The only positive thing about his longer stay here was that he got to spend more quality time with Svetlana. A small smile appeared on Julian's face thinking about Sveta. Yes, she was the only good thing about this. The only good thing in his life, apart from a couple of close friends... and SHIELD of course.

Julian put his bow back into the case and closed it. His right hand went to his left wrist that was still in a wrist bandage. Damn... it really still hurt. Gritting his teeth, the male swallowed his pain and tried not to show it. But someone had already seen it. Someone who might just understand his passion for his weapon... and who actually became a friend of his not too long ago.


<-------<<<-   <-------<<<-   <-------<<<-   <-------<<<-   <-------<<<-

and if we only live once

I wanna live with you
OUTFIT ::
like this...
with a
wrist bandage
NOTES ::
hope it's okay that made them friends already

not for too long, but for a little while, just because it makes sense

template created by Blue Canary

♫ Lyrics: OneRepublic ♫
••• You gotta fire up, you gotta let go•••
••• You never know the top 'till you get too low •••
Once again, Clint was in between missions, stationed back at the Hub until SHIELD decided something was pressing enough that it required his attention and skill set. For once, he actually wasn't too upset about it. He'd been hard at work, on his feet almost every waking moment. By the time he'd finished off his mission, SHIELD telling him he needed a few days of rest at the very least was practically a blessing. Tucked between Stitch and Morph, the two dogs made for quite the great, and amazingly warm and comfortable, sleeping companions.                                                                                           

After he'd taken the edge off his exhaustion, Clint had ventured out again, resuming his self-given position patrolling and wandering the Hub and surrounding grounds with his two loyal four-legged "children" following him around at his heels whenever he allowed them to come along. He'd left them back in his room for now, seeing as they had been sleeping when he'd decided to venture out again, naturally making his way about the base to the area where targets were set up for practice. He had originally thought to leave his bow tucked away, but, just before he'd started out, he'd grabbed it just in case he ended up feeling up for a little target practice. With all the catching up on much needed rest that he'd been doing, he hadn't been out shooting it what felt like too long of a stretch of time, so it had only been natural for him to bring it along.
When he had reached his destination, he'd discovered Agent Julian Reynolds out practicing. Clint had actually made friends with the fellow archer not too long ago, although they were obviously still figuring each other out, or Clint still considered himself to be trying to fully figure out his fellow agent. Not that he liked to admit it, but he was a little weary about who he trusted these days. New York, or maybe it was more so the events leading up to New York, had shaken him. He'd stopped counting the times he'd woken up in the middle of night to a light whine from Morph and both dogs gazing back at him, in their own ways, looking quite concerned. Granted, it wasn't as rough as it used to be, but he still hadn't quite shaken the haunts. That, he felt, would take much longer.
Having the vast experience with archery himself, it was easy for Clint to take note of something being off. Even if he hadn't caught the grimace of pain that remained on the archer's face for a fraction of a second, Clint knew that Reynolds was a fair shooter, but this round produced the information that his aim was suffering, likely from the injury that Clint had learned he'd received and was still healing. Fairly, he wouldn't have likely advised practicing on a healing injury, but he understood all too well that that advice meant nothing when one wanted to get back to doing what they loved. Likely, he'd be doing the same thing. If he reflected enough, he probably even had done such a thing.
"Long road to recovery, huh?"
he asked as he finally approached Julian. Offering his fellow archer a small smile in a proper greeting, he gave a nod to the target Julian had been practicing on,
"That wrist still bugging you?"
tagged • @Julian Reynolds
lyrics • I'm So Sorry by Imagine Dragons
notes • Perfectly fine with me! :-D
outfit • This
words • 560
credit • Calypso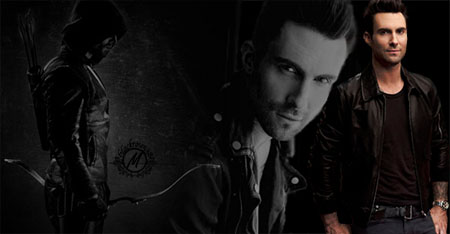 You got something I need

in this world full of people there's one killing me
->>>------->   ->>>------->   ->>>------->   ->>>------->   ->>>------->

Hearing a familiar voice, Julian turned around. A small, but honest smile appeared on the Australian's face for just a moment. He was just the person he needed right now. He didn't know why, but he figured the distraction from someone he called a friend was just something that sounded really nice. Being out here practising when he shouldn't have wasn't the wisest thing to do, but after almost three weeks of being stuck at the base, not being able to go out into the field... boredom was a constant reminder of why he loved his job so much.
True, the first week had been really nice. Just being at the base and relax.. and do the things that he wanted to do for once was really great. But after one week it got harder for Julian. He didn't really know what to do with his time anymore. He's been to his secret hideout that he purchased not too long ago, but all the work there that he could do with his injured wrist was done, so he had nothing to do there either. And he had nothing to do at the Hub either. His mission reports were all done and there was nothing else he needed.
Sure, he could've given a lecture at the Academy about safety on missions, planning missions or perhaps about first aid, but that wasn't really his cup of tea. Training Ron was enough work for him. And even that had to wait. All he could do with Ron was theoretical stuff and maybe watch Ron practise since Julian wasn't really able to do much training.

Looking at his fellow agent, Julian knew that they still had a long way to go to be tight friends, especially since trust was a highly guarded thing for SHIELD agents... for Julian, too. Based on Clint's reputation within the organisation Julian would trust him if his life depended on it, knowing that he could count on him to have his back if need be, but Julian was far more careful with personal stuff. And not just with fellow agents, but with others in general. There weren't many people that Julian truly trusted. But he hoped that Clint could belong to those people at some point.

A small nod with his head gave answer to his first question. "You could say that..." Julian commented with his typical Australian accent. His hazel eyes went down to his left wrist and he made a small grimace, thinking about just how much it was still bothering him.
"Almost three weeks... it bucks me more than I'd like to admit."

He was being honest about that, feeling that he could be. Clint Barton was a fellow archer, he knew what Julian had to go through... since it was no secret that he loved his bow and archery in general. He was out here practising every day whenever he was staying at the Hub for a longer period of time. He was always practising if he had the chance to, just to keep up his skills and because it helped him to think and relax. It helped him focus. Not being able to do that for such a long time was like torture for the senior agent. It was frustrating... but Julian was thankful that Clint spared him the lecture about shooting his arrows this early with an injury like this. And it showed on his features.

"Thanks by the way."


<-------<<<-   <-------<<<-   <-------<<<-   <-------<<<-   <-------<<<-

and if we only live once

I wanna live with you
OUTFIT ::
like this...
with a
wrist bandage
NOTES ::
yay

template created by Blue Canary

♫ Lyrics: OneRepublic ♫
••• You gotta fire up, you gotta let go•••
••• You never know the top 'till you get too low •••
Clint could absolutely understand what Julian was going through. He could recall with ease the many times he'd been stuck at the Hub, trapped between a finished mission and one yet to be assigned. As structured as it was, living assignment to assignment as if one had no purpose, it became instinct with time. Exhaustion from living that way wasn't the problem when it reached that level. It seemed that the only way to exhaust him nowadays was to keep him hard at work on a challenging mission. Purposeless when it met the eye? Maybe, but one would learn fast that to give this work any purpose, you had to give it to yourself, and remember the reason you joined. At the most basic of levels, Clint figured that was basically all their lives were - grey scaled. The color came from the things beyond the job - things one had to fight to get, but it was damn well worth it.
"I know what you mean,"
he said with another small smile.
"I'm trapped here myself; I'm off missions. Few more days and I'm sure it'll all start to set in and I'll want to be back in the field,"
In all reality, he probably boiled it down way too far in his free time. Besides, what the hell else would he do if he didn't work for SHIELD? If the Hub bored him, he could only imagine what it'd be like to attempt to set up a normal life outside of the work and trying to leave it all behind. He wouldn't even know where to begin if it came down to something like that...
When he heard Julian thank him, Clint merely smiled a bit, shrugged, and shook his head slightly.
"No need to thank me. I'd bet that I'd be doing the same thing you're doing."
At that, his smile grew, and he allowed just a tint of mischief to sneak into it as well,
"I get bored enough as it is when I'm just between missions. They wouldn't be able to keep me from shooting even if they did think to try to warn me against it. That, or I'd have to run around challenging all the rookies to a Nerf war."
tagged • @Julian Reynolds
lyrics • I'm So Sorry by Imagine Dragons
notes • >.< Sorry it's a bit short! I was in the middle of watching Torchwood when I started writing this!
outfit • This
words • 377
credit • Calypso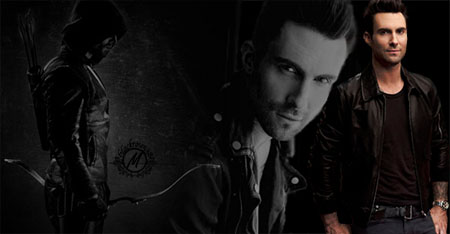 You got something I need

in this world full of people there's one killing me
->>>------->   ->>>------->   ->>>------->   ->>>------->   ->>>------->

Julian nodded a little, knowing exactly what Clint was talking about. He was feeling the same way, just that unlike Clint, he couldn't go back into the field anytime soon. And if he kept practising, he might only make it worse, so Julian already decided to let his bow rest for a little while longer. At least until the pain fully subsided and he had to get his strength back. Right now, he could only rest and wait until his wrist recovered enough for him to start using it properly.
Truth was, Julian was quite upset about the fact that he did get hurt in the first place. But he hadn't been cautious enough. The enemy got him knocked off his feet and in order to not hurt himself worse than he did and to be up on his feet again, he fell... and got hurt anyway.

"Good for you that they can call you out on missions anytime, though." Julian commented in a casual tone. He meant it well and that came out. "I'll have to wait a couple of weeks longer."

He'd get through them somehow, he knew that. But Julian just didn't know how yet. He was even thinking that maybe he should fly to Australia and visit his family there. He hadn't seen his family in a while and they were already begging him to come home and stay for a while. Especially now that he was hurt, Julian actually did have the time for a trip like that. But he had wanted to take Sveta with him on his next trip, that wouldn't work if he went now.
Leaving without her wasn't the best option for him, but he knew that he'd be much busier if he did take a trip. Nah... not now. Slightly shaking his head, the Australian pushed that thought into the back of his mind, listening to Clint's words instead.

A small laugh left his lips, trying to imagine Clint running around with toy weapons and challenging the rookies. It was an image that caused an instant grin to appear on the senior agent's face. It surely would be fun to see. "Well, that would be fun." Julian said, still grinning slightly. "But I wouldn't get to watch, because I'd probably join the crusade."


<-------<<<-   <-------<<<-   <-------<<<-   <-------<<<-   <-------<<<-

and if we only live once

I wanna live with you
NOTES ::
Your reply was perfect!

I'm excited about these two being friends <3 they're going to be great
template created by Blue Canary

♫ Lyrics: OneRepublic ♫
••• You gotta fire up, you gotta let go•••
••• You never know the top 'till you get too low •••
Honestly, Clint wished he knew the proper words to tell the senior agent. 'Sorry' didn't really cut it, personally, because he really had no reason to be sorry. Sympathetic of the urge to get back to work, yes, entirely, but Clint never really favored sorry. Situations like this and similar weren't exactly his strong suite either way you sliced it. The least he could do was try to make the several weeks Julian would have to spend out of the field and letting his wrist heal as fun as possible so long as he didn't get called out for something else. For once, Clint wasn't exactly looking for another mission at that exact moment. Soon enough, he was certain, he would be, but, in the meantime, there were things he could get into at the Hub - terrorizing rookies, messing about with Tasha if she was around and not working on anything, and helping out Julian all included.
"I'm sure you'll be back out there in no time,"
Clint said with a small, reassuring smile. It wasn't much, but at least it was something.
"If you'd like, I'll get you a drink sometime. Least I can do for you since we're both stuck here,"
he offered. Fair enough that they didn't fully know each other, but making the offer couldn't hurt, could it? Clint felt comfortable enough to make the offer, and it'd get them both some time to maybe figure out each other a little more and get to know each other. Of course, the last thing Clint was going to do was to make Julian do something he wasn't up for. If he said he wasn't up for it, then that was fine, but he figured putting the offer out there just because wouldn't hurt.
He then had to grin as his fellow agent said he'd have to join in.
"By all means, yes! Absolutely!"
he said, a light chuckle leaving his lips.
"The more the merrier, after all! Someone's gotta show 'em how it all works, right?"
It was certainly an amusing way to pass the time. The few rookies he'd talked into a smaller, mock-training kind of thing had definitely been fun, so he could only imagine what a blast it would be at a full scale. Probably just as amusing and fun to watch as it was to play. The idea made him grin.
tagged • @Julian Reynolds
lyrics • I'm So Sorry by Imagine Dragons
notes • xD Clint would totally support a SHIELD Nerf war. xD
outfit • This
words • 399
credit • Calypso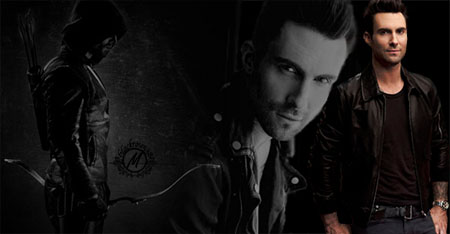 You got something I need

in this world full of people there's one killing me
->>>------->   ->>>------->   ->>>------->   ->>>------->   ->>>------->

For a moment there Julian noticed that Clint wasn't really sure what to reply to his comment. He didn't really expect an answer to that, because he didn't really want to appear like he was complaining. It was partly his fault that he was stuck at the Hub with a Grade II sprain of his wrist, so he had no right to complain or whine about it. And that wasn't his style anyway. He was a man, not a boy.
He was actually envying the agents that got to go on missions right now. But in a good way, because he knew his stay here was temporary. Just for as long as he needed to recover. In his line of work a sprained wrist was like a bruise to a normal person considering what else they had happening to them when they fought against super soldiers, Aliens and other creatures.

"I know." Julian said honestly. "I didn't mean to sound like I was complaining. I kinda envy those who get out there already, but... I'm not stuck here forever."

A small smile flashed over the Australian's face. A drink with his newly found friend sounded like a great idea to kill time and to get to know him better. He knew that he still had to build up trust and he had to work for it. Julian also knew that this friendship was worth it. He couldn't have a better friend than a fellow archer – one of the best that SHIELD could offer. There was so much room for friendly competitions when they were stuck at the base at the same time. It surely would be fun.
"I think I might just take you up on that offer." he replied with a friendly smile. "But... perhaps more like a night out with a friend kinda thing."

Julian tried to imagine a NERF war on the SHIELD grounds. A group of rookies running around with toy weapon trying to beat Clint and him in a fun war. A soft laugh left his lips, adding a spark to his hazel eyes. They'd show these rookies their place within the ranks, but still it'd be a tonne of fun to do. He tried to imagine the looks they'd get from the other agents who weren't as easy-going and fun-loving in their spare time. Oh wait... they didn't have spare time, these were always agents, never just normal people with a life. Oh well. Julian surely liked to enjoy himself every now and then. It took the edge off of everything unpleasant. Like being stuck at the Hub.
"We'd surely show 'em their place within our ranks." Julian smirked.


<-------<<<-   <-------<<<-   <-------<<<-   <-------<<<-   <-------<<<-

and if we only live once

I wanna live with you
OUTFIT ::NOTES ::
sorry, totally forgot about the reply over sad events in RL... but here it is

template created by Blue Canary

♫ Lyrics: OneRepublic ♫


Similar topics
---
Permissions in this forum:
You
cannot
reply to topics in this forum