Memorandums
"Earth's Mightiest Heroes" is shutting its doors here and moving to a different host. The new site can be found HERE. The admins want to thank everyone who made EMH amazing and gave us wonderful memories and fantastic rp adventures. We hope to see you on the new site! Members can still log in and get their stuff if they need.

To our wonderful affiliates: we will be re-adding you on the new site. Please bear with us :)

Thomas Spencer
"Love is friendship set on fire."
Driver picks the music, shotgun shuts his cake hole.
Full Name:
Thomas Gregory Spencer
Nicknames/Aliases:
Tom, Dr. Spencer, Doc
Age:
35
Occupation:
Head Doctor for SHIELD
Home Town:
London (Westminster)
I'm not a psychopath. I'm a high-functioning sociopath. Do your research.
Species:
human
Sexual Preference:
 hetrosexual
Marital Status:
single
Nationality:
 British
Ethnicity:
British
Eye Colour:
brown
Hair Colour:
dark brown
Defining Features:
none (yet)
Face Claim:
(younger) Alan Rickman
Big flashy lighty things have got me written all over them. Not actually. Give me time. And a crayon.
Personality:
Thomas is a natural charmer, always having a smile for a beautiful woman. Even back in his high school days he's always had a lot of friends... and female friends as well. He was the popular kind of student, who could have had any girl he wanted. And he had quite a few. He is kind, but smooth and teasing, a little flirtatious even, and yet a gentleman. He does know how to treat a woman right and to make her feel special. While he's actually quite an ambitious and serious man when it comes to his work, he does have a sense of humour and can take a joke. He also can be funny, if he really wants to be.
As a doctor he is, as stated before, ambitious and taking his job serious. He is always interested to further his knowledge and to be up to date on new things in the medical world. That desire for knowledge and his ambition made him to SHIELD's head doctor at the age of 31. Yet he is not the man to take that position for granted and he's worked quite hard to get this far.
He is able to feel a great deal of sympathy as well as empathy for his patients, especially if they are fatally ill or wounded. Thomas is always available for his patients, even if they just need someone to talk to, he'll make sure that he finds some time for them, which makes him quite liked among his colleagues as well as patients and SHIELD Agents.
However, his flirtatious, sometimes even scandalous behaviour sometimes gets him into trouble with women who thought that they could be more than just a random affair to him. But after a very hurtful event in his past, he has some commitment issues. He's loved a woman very much once, but she broke his heart, that was almost 10 years ago, but he still has trouble allowing himself to feel that kind of love again.
However, there is one young woman who was the first in many years that Tom actually did develop feelings for.
Skills and Talents:
medical training and expertise, speaks German and French
Powers:
n/a
Family don't end with blood, boy.
Parents:
Rose Spencer (born McCarthy, housewife), Dr. Gregory Spencer (Head of Highlands Hospital)
Siblings:
Tiffany Rose Freeman (twin-sister)
Other Important Figures:
Jeremy Freeman (brother-in-law), Lukas (nephew), Johanna (niece), Christina Cornwell (ex-lover), Bella Thorne (ex-lover), Paul Miller (best friend)
History:
Thomas was born on June 5th, at exactly 1 am on a stormy night in London. He was the first born of fraternal twins, his sister being born ten minutes later.
With his father already working as a doctor in Highlands Hospital, his mother stayed at home to take care of the children. So, growing Thomas and Tiffany always had their mother around, even when they were teenagers. She'd take up a hobby though and earn a little extra-money when they were older by writing and successfully selling books for children.
From a very young age Thomas knew exactly that he wanted to follow in his father's footsteps and become a doctor himself. So he always worked hard to get good grades and make it into medical school. His sister chose a different path, she became a police detective with Scotland Yard.
As a teenager, Thomas was one of the popular boys at school, he had a lot of girls who liked him and who would have given anything to be his girlfriend, or to just have a little fun. He met Paul Miller during a sports event at his school and the two of them quickly became best friends. Paul was kind of like Thomas, a charming, flirtatious young man, but a little more of a playboy than Thomas was. Still, even today the two of them are best friends.
During his school years Tom had quite a few girls, especially those who were only after him for a bit of fun, even when he already was in Medical School. That was until he met Christina Cornwell, a fellow Med student, just two years younger than he was. The two of them became friends quickly, eventually dated for a very long time. Thomas thought that she was the one for him, he even thought about proposing to her, having genuine feelings for the woman. But only a couple of weeks before he wanted to pop the question, she broke things off, confessing to him that she'd been cheating on him for quite a while.
That broke his heart, threw him off his game, but eventually he came back to his charming, careless nature and started to go out with women again, but he had some commitment issues since then, fearing to be hurt like that again.
After he graduated from Med School as one of the top students, he worked at Highlands Hospital for about two years before he was approached by SHIELD who was in need of a new, talented doctor. The salary was quite nice, too, so he accepted the job. Back at the hospital he's been able to heal quite a few unique patients by using unique techniques and trying everything in his power to help them. That was basically what got SHIELD's interest.
Working for SHIELD, Tom quickly climbed up the ladder, earning his colleagues respect and admiration for his thirst for knowledge and his unique methods to treat certain 'illnesses' that he was confronted with. At the age of 31 he was promoted to Head Doctor.
Two years into the job as Head Doctor he was sent to St. Trinian's after a virus outbreak. He was supposed to help the school treat it and make sure that it didn't spread any further or took a turn for the worse. It was there that he met Bella Thorne, a student at that school at this point. There was something about her, that he instantly liked and she did try to seduce him. He wouldn't go for it instantly, but eventually they did start an affair. It was the first time in many years, that he actually developed feelings for a woman he's been with, something that he was a little afraid of, but was also nice. However, since he was working there, Thomas broke things off with Bella, fearing that if someone found out about them, he'd loose his job... a job he's worked really hard for. He didn't want that to happen, nor did he want Bella to get into trouble.
He still works at SHIELD today, but sometimes he regrets his decision from two years ago, often finding himself thinking about Bella, wondering what she was up to. He did see other women after her, but he's found no one he'd be seriously interested in.
Until such time as the world ends, we will act as though it intends to spin on.
Alias:
Blue Canary
Contact Information:
PM (preferably on Julian's account)
Other Characters:
Julian Reynolds, Nick Alvarez, Dr. Warrick Bradfort, Kim Possible
How Did You Find Us?
*points to staff bar*
I have searched for the phrase "I shall walk the Earth and my hunger shall know no bounds," but I keep getting redirected to Weight Watchers.
Roleplay Sample:
just check one of my many posts




Posts

: 9


£

: 8128

---

Location

: SHIELD Base

---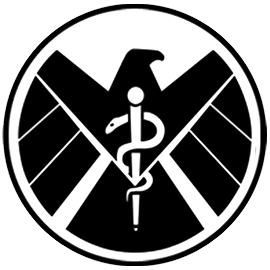 Welcome to SHIELD, Dr. Thomas Spencer.

Your title is Head Doctor and this position will report to Deputy Director Maria Hill.
Your base salary is what was previously discussed with you, however you are eligible for
bonus upon satisfactory completion of the first 90 days of employment and based on
completion of missions. Your employment with the agency can be  terminated at any
time with or without cause and with or without notice.

Signed,

Administration
___________________________________________________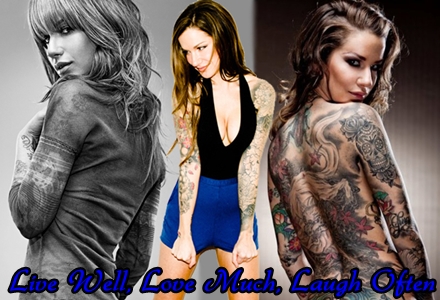 Tsaritsa of Shipping




Posts

: 297


£

: 10595

---




---
Permissions in this forum:
You
cannot
reply to topics in this forum