Memorandums
"Earth's Mightiest Heroes" is shutting its doors here and moving to a different host. The new site can be found HERE. The admins want to thank everyone who made EMH amazing and gave us wonderful memories and fantastic rp adventures. We hope to see you on the new site! Members can still log in and get their stuff if they need.

To our wonderful affiliates: we will be re-adding you on the new site. Please bear with us :)

Newspaper tucked securely under her arm and a crimson apple in her hand, Irene looked around the playground. No one she knew could be seen. Good. Choosing a park bench closest to the joyous yelps and screams of the children so as not to be surprisingly accosted by people she hardly wanted to see this fine morning, the brunette smoothed her skirts down and gracefully took a seat, crossing one leg over the other.

Tossing the fruit in her hand up in the air and catching it expertly, Irene took a bite of the apple, a hint of a smile curling up the corners of her mouth at its sweet taste. She flicked the newspaper open with her slender fingers, blue eyes scanning the articles of the day. Nothing of importance. Or rather, nothing on the matter that she was searching for. Brilliant. She'd hoped that the little scandal wouldn't reach the newspapers just yet.

Finishing her apple she tossed the core into a nearby bin and closed the newspaper. Withdrawing her phone from her pocket, the brunette dialled a number and brought the little gadget to her ear. "Hello, Mr Holmes," she greeted the other in her sultry Northern drawl. "I'm so glad that I've finally managed to catch you. I have a case of interest for you..."
Last edited by Irene Adler on Sun Jun 09, 2013 8:55 am; edited 1 time in total
"Of course!" Sherlock shouted as he banged his fist on the table, resutling in Mrs. Hudson fleeing from the kitchen. He was bent over a microscope, but looked away from it to scribble some notes on the piece of paper set beside it. Around him was a clutter of test tubes and Petri dishes, some of them filled with substances that were murky shades of red and brown. He returned to looking down the microscope with a small smile, then wrote one last note, and took out his phone to text Molly.

Get as many different blood samples as you can. I'll be at the lab in ten minutes.

SH

He quickly put his phone back in his pocket then pulled his coat and scarf on. He put the lids on two Petri dishes, rubber bungs on three test tubes, and stuffed them into his pockets. There hadn't been any interesting crimes or cases of late, so he'd spent his time working on a new blood identification test, which he believed he'd just made a break-through on. So he hurried down the stairs and towards the door, but stopped when he heard something. His phone ringing. Why would someone be ringing him? He took it out. It was a number he didn't recognise. Normally he didn't like to talk on phone calls, but what if it was something interesting? Though depending on what it was, it might have to wait until he'd finished his blood work. Deciding there would be no harm in finding out what it was, he answered it. "Hello?"

The voice that answered him was a woman's. American, New Jersey by the sound of it. And she had a case. This sounded promising. "Oh do you now? Then tell me. I'm busy, so if you're desperate for my attention I would ask you to make sure you don't sound boring."

Guest

Guest





With a slight smile playing on her lips, Irene stood up and meandered away from the bench, leaving the newspaper behind. The playing children and their watching parents had been a good deterrent in case someone less-than-desirable came searching for her, but now she needed somewhere quieter. Her Victorian skirts swished softly as she slowly walked made her away away from the yelps and screams to the lake.

"My, don't you just say the sweetest things, Mr Holmes," she teased with a sultry chuckle. "Tonight at seven you shall be receiving a client who will beg you to get some sensitive material back for him, at any cost. A dignitary from the Czech Republic worrying about the scandal that will be created if some letters and photos are 'accidentally' leaked, since that will most likely end his upcoming marriage. His future wife is what you English would refer to as uptight. Needless to say, I have said letters."

She paused for a moment, looking behind her to check if anyone was following her. Having been reassured that she was very much alone, at the time being, she continued on with the conversation. "Now, I've heard that you couldn't care less about the scandals and love lives of dignitaries and celebrities, but that's not why I'm telling you of this. I simply want my curiosity satisfied as to whether you are really as good as everyone makes you out to be. I'd be happy to give all the letters and photos back, but you have to find me first..." She grinned into the phone, the challenge evident in her words. "Come and catch me, Mr Holmes. If you can."
Sherlock sighed and rolled his eyes as he listened to the woman. He asked her not to be boring, and what does she do? Start prattling on about dignitaries and scandals and things that the Consulting Detective generally found boring. Having enough of it already, he was about to hang up before the woman said she knew he didn't care. So why was she wasting his time? And then she explained...so this was a test. A test, a chase, a dance, all for her to see what he could do. He thought about that as he heard the obvious challenge.

"No," Sherlock said bluntly. "I won't take the case and I won't come and catch you. When the client calls tonight I'll just tell him to leave." Of course, he was lying. He just wanted to irritate the woman and surprise her when he did catch her. "If you knew that I don't concern myself with trivial matters then you shouldn't have called. Had you given me news of a murder or some sort of a threat, then I might've been halfway interested. But not this. Forget it."

Again he made to hang up, but stopped again. "Oh, and what is your name?" he asked the woman. "You seem to know a bit about me, I think it's only fair if I know something about you." Which would make her all the more easy to find, if she gave him her real name, that was. He would take the case. He'd been much too bored to do otherwise.

Guest

Guest





The brunette couldn't help but shrug to herself when he declined the case. Ah well. She'd tried to save Wilhelm, by offering herself up to England's best detective (if her acquaintances were to be believed) no less, but obviously the universe wanted to see this juicy little scandal played out. So who was she to not oblige? She loved causing trouble just for the hell of it. It was a great way to keep the boredom at bay.

"It is a threat." She bit her tongue to keep herself from adding the word 'doofus' on the end. "I'm about to start a war between two countries, simply because I'm bored. I'd call that a threat... But your call." Dull, so dull. Never mind, she'd find herself some more exciting entertainment. She'd find something to stave off the boredom. She always did.

But then Sherlock just had to go and ask her name. Had the detective just hung up, Irene would have believed his bluff of not coming to find her. But the moment he asked her name, Irene knew it wasn't from mere curiosity. Sooner or later he'd come searching. Perfect. "Don't flatter yourself in thinking that my knowledge of you is because of research. I'd just had the pleasure of having a few run-ins with a few fans of yours. Adler. Irene Adler. Gotta run, Mr Holmes, so many things to do..! Good luck!" She hung up and tucked her phone in her pocket. Checking her wristwatch, she frowned in thought, wondering how much time she had. I need a new disguise, she decided, smiling as she watched a cygnet nuzzling its mother with its orange beak. Otherwise it'll be much too easy for him...
___________________________________________________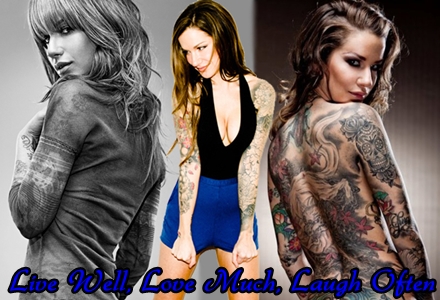 ---
Permissions in this forum:
You
cannot
reply to topics in this forum