Memorandums
"Earth's Mightiest Heroes" is shutting its doors here and moving to a different host. The new site can be found HERE. The admins want to thank everyone who made EMH amazing and gave us wonderful memories and fantastic rp adventures. We hope to see you on the new site! Members can still log in and get their stuff if they need.

To our wonderful affiliates: we will be re-adding you on the new site. Please bear with us :)

Warrick Bradford
"Is it not also true that no physician, in so far as he is a physician, considers or enjoins what is for the physician's interest, but that all seek the good of their patients? For we have agreed that a physician strictly so called, is a ruler of bodies, and not a maker of money, have we not?"
Driver picks the music, shotgun shuts his cake hole.
Full Name:
Warrick Jason Bradford
Nicknames/Aliases:
Rick, Dr. Bradford
Age:
29
Occupation:
Asistant Head Doctor, Epidemiologist at SHIELD
Home Town:
Elvington, Yorkshire
I'm not a psychopath. I'm a high-functioning sociopath. Do your research.
Species:
Human
Sexual Preference:
 straight
Marital Status:
single
Ethnicity:
British
Eye Colour:
green
Hair Colour:
dark brown
Defining Features:
none, actually.
Face Claim:
Gary Dourdan
Big flashy lighty things have got me written all over them. Not actually. Give me time. And a crayon.
Personality:
Warrick is very dedicated to his work, focused on his task at hand and he can handle stress very well. He's somewhat of a workaholic when he's onto something, but otherwise pretty laid-back. He's also a loyal friend, once you've earned that position with him.
He hates lying to people, especially to patients and their friends/family. He's a realist, not getting his hopes up too high in his profession and he always tells patients, friends/family what's going on. He has them prepared for the worse if he thinks the worse has a good chance of occurring.
That being said about him, Warrick stays away from any kind of drama. He hates it and doesn't want to get involved. Unless he doesn't have any other choice of course. Warrick is, after all protective of a certain kind of friends he has. Especially over Svetlana.
When he's got some time off, he spends it either hanging out with Svetlana, or researching topics that interest him, like latest news about medical stuff, or he's reading a good book. Mostly crime novels, or scientific articles. Occasionally he'll go out for a drink and some fun, or a game of Pool.
He can be quite the flirty and charming kind of man, a little bit of a playboy really, although he's looking for a more serious relationship lately, not just a fling.
Skills and Talents:
Medical Training, basic training in Self Defence, basic training in the use of firearms (although he hates using them), ambitious scientist in his field of Epidemiology.
Powers:
non
Family don't end with blood, boy.
Parents:
Jason Bradford (deceased), Moira Bradford-Smith, Franklin Smith (stepfather)
Siblings:
Kayla Bradford (younger sister)
Other Important Figures:
Svetlana Orlova, Declan and Julia Bradford (paternal grandparents), Leslie and George Malcolm (maternal grandparents), Judy Bradford (aunt)
History:
Warrick Jason Bradford was born on May 25th, 1985 in York, Great Britain. However the family lived in Elvington, Yorkshire. His mother and sister still do, so do his grandparents.
Jason and Moira were very happy and overjoyed when their first child was born. Jason, a Sergeant in the Royal Army, spent a lot of time away from his family, but he also spent as much time with his family as he possibly could.
Warrick remembers him as a loving father, who's always willing to spend time with his family, teach his kids things and being a loyal husband.
Warrick was 6 years old, when his father passed away, killed during the Gulf War. Loosing his father was especially hard on Warrick during that time, because Moira was about to give birth to his baby sister, who was born only two months after they received the news. Warrick knew that it was hard on his mother and he tried his best to be there for her, even though he was only 6 years old. But the family was struggling for a while. Moira was having a hard time connecting with her daughter, since she had so many traits of her father in her, which lead to Warrick having to take care of his baby sister from a very young age.
Having to take care of his family made Warrick very ambitious. He wanted to achieve something in his life that would not only help his family, but he wanted to help other people, too. So he was a good student, wanting to study Medicine to become a doctor. His defining moment being when his sister Kayla got very sick, infected by a rare type of virus. She barely survived and that made Warrick want to enter that field and help finding cures for other illnesses, too. Back then he was only 12 years old.
In that same year his mother got married again to a man names Franklin Smith. Although he was really nice and really made a lot of effort to connect with Warrick and Kayla, the two children had a hard time adjusting to the new family situation. While Warrick eventually came around, Kayla had more trouble with him.
While Warrick moved to York, to study at the university, Kayla hit her teenage years. With Warrick not around and a strained relationship to her stepfather, she got into a lot of trouble. She ran with the wrong crowd and got mixed up in drinking and occasionally drugs. Warrick tried to help her to stay out of that life, but Kayla pushed him away, blaming him for her problems.
While Warrick loves his sister, they still have a strained relationship.
After graduating from university with pretty good grades, SHIELD took an interest in him. He'd been one of the best Epidemiologists graduating that year and they wanted to hire him for their medical team. He considered the offer quite a while, but it was the best offer that he had, so he eventually agreed, after being assured that he would never have to go into the field and use firearms to kill people.
During his time of training, he met Svetlana Orlova and quickly became friends with her. Even though they have a flirty relationship and spend a lot of time together whenever they can, Warrick would never get involved with her. He loves Svetlana like a sister and he wouldn't ruin that friendship. However, he will threaten anyone with a dose of a rare virus who hurts her.
At the moment Warrick is working with Svetlana in the Helicarrier, or at the Base if they're not moving.
Until such time as the world ends, we will act as though it intends to spin on.
Alias:
OldShatterhandsGirl
Contact Information:
PM (Julian's account, or Nick)
Other Characters:
Julian Reynolds, Nick Alvarez, Kim Possible
How Did You Find Us?
*points to the staff bar*
I have searched for the phrase "I shall walk the Earth and my hunger shall know no bounds," but I keep getting redirected to Weight Watchers.
Roleplay Sample:
I think a look at some of my topics should be enough reference here




Posts

: 2


£

: 8775

---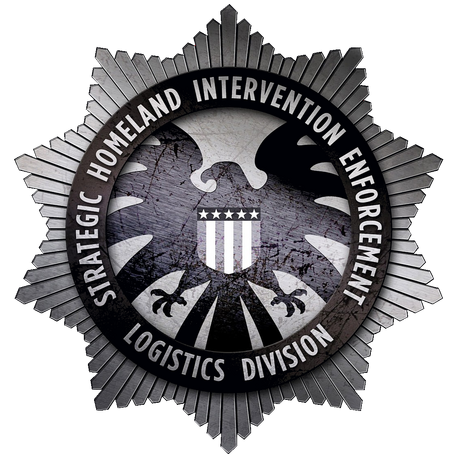 Welcome to SHIELD, Dr Bradford.

Your title is Assistant Head Doctor and this position will report to Deputy Director Maria Hill.
Your base salary is what was previously discussed with you, however you are eligible for
bonus upon satisfactory completion of the first 90 days of employment and based on
completion of missions. Your employment with the agency can be  terminated at any
time with or without cause and with or without notice.

Signed,

Administration
___________________________________________________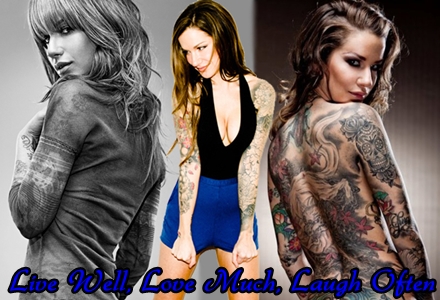 Tsaritsa of Shipping




Posts

: 297


£

: 10595

---




---
Permissions in this forum:
You
cannot
reply to topics in this forum