Memorandums
"Earth's Mightiest Heroes" is shutting its doors here and moving to a different host. The new site can be found HERE. The admins want to thank everyone who made EMH amazing and gave us wonderful memories and fantastic rp adventures. We hope to see you on the new site! Members can still log in and get their stuff if they need.

To our wonderful affiliates: we will be re-adding you on the new site. Please bear with us :)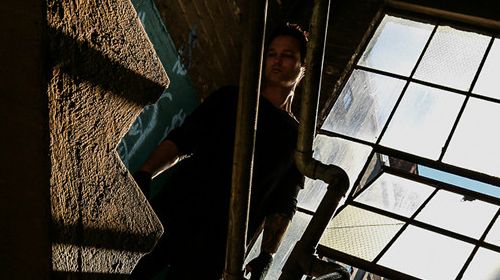 if i stay, it won't be long 'til i'm burnin' on the inside
IF I GO, I CAN ONLY HOPE THAT I MAKE IT TO THE OTHER SIDE
if you wanna get out alive, run for your life, if you wanna get out alive, run for your life
~~~~~~~~~~~~~~~~~~
No turning back now.
There really wasn't. Who would've thought that he'd be brought back to the FBI briefly for just a few short months before being asked to up it to a whole new level? He'd said his last goodbyes back in the States, the few that a man like himself had to say, and then he'd taken up the offer, not that it was nothing too shot of a command to come, and moved like to trade out organization titles once more.
Rick wasn't going to lie; he was uncertain about all of it and a little nervous, although there was no way he'd ever show it in public. He'd left once for his reasons from this line of work, and that had taught him clearly enough that once you entered this game, you never left. Undercover wasn't a light thing. If you did it as your living, it became a lifestyle. Don't tell anyone this. Don't say that. You can't go back there. Keep us in the loop. Don't forget what you're trying to do. And he had the scars to remind him of all of those little snippets of advice. There was no way he'd ever forget it, actually. If the scars weren't enough to ensure it, the memories certainly would suffice.
Upon showing up, he'd gotten orders to head down to the morgue. This was a new place, and he had no clue as to the exact policies they kept here, so he hadn't questioned it, even though his mind flagged it as odd. He would've expected to be directed to someone to give him further orders and instruction and the morgue really wasn't a place to have that done, but this wasn't exactly a type of world you could judge on a generalization. There was a million reasons he could list off for possibilities as to why he was getting sent to the morgue. Heck, it could even be just to pull his leg if this was going to be anything remotely like introductions at the FBI.
It took some instruction and reading before he figured out where he was going to get to the morgue, but he was on his way quickly enough and he soon found himself right where he was sent to be. Looking around, it was more clear that this was obviously a product of misdirection, but there was no sense in doubling back so he looked for someone that could possibly point him in the right direction. Spotting what looked to be someone finishing up with an autopsy, he managed a small smile. Now there was something he understood completely. "I was always glad that that part
wasn't
my job," he said as he walked over to the stranger. "I'm sorry to intrude, but I was told to come down here. I'm new in from the States," he explained quickly, realizing how abrupt his entrance into her work was. "I'm not interrupting, am I?"
~~~~~~~~~~~~~~~~~~
notes ☯ so that's still awkward and kinda lame, but oh well. it's better than 'excuse me, i'm new'. xD
tagged ☯ svetlana
word count ☯ 495
outfit ☯
this
, with
this
underneath.
credit ☯ template - mckenzie; lyrics from "get out alive" by three days grace
___________________________________________________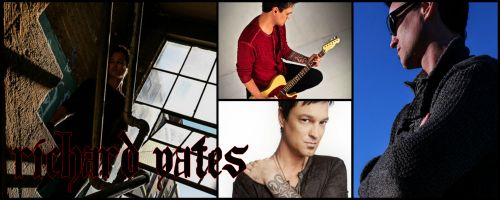 Empress of Shipping




Posts

: 14


£

: 8333

---



shot through the heart & you're to blame
DARLING YOU GIVE LOVE A BAD NAME
- - - - - - - - - - - - - - - - - - - - - - - - - - - - - - - - - - - - - -
Svetlana's nose itched. The woman gave a frustrated growl, her eyes darting down to her bloodstained gloves. She hated this part of the job. Not that it was even her job to do, strictly speaking, but Dr Robbins hadn't been feeling and it wasn't as if the dead were going to perform their own autopsies. So here she was dissecting an agent who had dropped dead at their desk right in the middle of writing an audit. Sveta understood that paperwork was never any fun, but this gave a new meaning to the phrase bored to death.
Turning to the matter at hand, namely the predicament of her itchy nose and her inability to itch it with all her bloodstained gear on her, the woman frowned, twitching her nose to see if that would help. It didn't. Normally she preferred to work alone, often sending the assistant medical examiner away because having someone watching her work unnerved her and made her feel as if she was being judged, especially when she decided to hum to herself as she worked. But right at this moment she would have sincerely loved to have someone with her, just so they could scratch her nose with a q-tip for her. The damn thing was killing her. But alas she was all alone and calling for an assistant would mean that she had to get her gloves and uniform off anyway, so there was really no point. Sighing, she decided she was just going to have to take a leaf out of the Queen's Guard's book and just learn to control these horrible urges. If they spent all day managing not to scratch their nose or butt, she should be able to restrain herself for another hour or so. Grumbling under her breath, she got back to work, picking up a little saw so she could saw through the skull and get to the brain underneath.
She'd just pulled out the brain and was examining it when she heard a voice addressing her. Turning to look over her shoulder, she gave the man a once over. He didn't look like a medical examiner, nor did he look like an intern for that role. All the medical examiners were quiet meek things, and though the man standing there might have been a lot of things, Sveta doubted that meek was one of them, especially given his outfit. Not to mention that since Dr Robbins' current assistant hadn't yet run away into the hills, screaming, there was no way he was here to take that position. Clearly someone had given him the wrong directions. But that was not important right now and could wait for a few minutes. "Actually, you couldn't have come at a better time. Grab that q-tip and scratch my nose will you? Just the tip. I'd do it but..." she trailed off, giving a pointed look at her bloody scrubs as she carefully put the victim's brain into a metal dish beside her. "Just lift the mask, don't be shy. I promise I won't bite," she added with a rogueish grin.
NOTES Sorry it took so long!
TAGGED Richard :3
OUTFIT Coroner scrubs, but this except as a t-shirt, not a tanktop
CREDITS  You Give Love A Bad Name - Bon Jovi ~ Template by Doe-Eyed Harlot of Caution.
___________________________________________________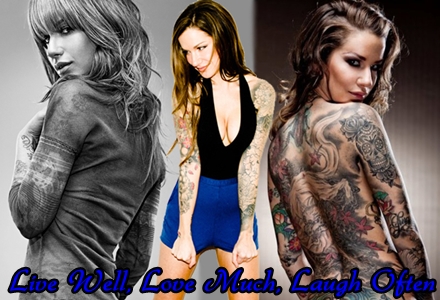 Tsaritsa of Shipping




Posts

: 297


£

: 10415

---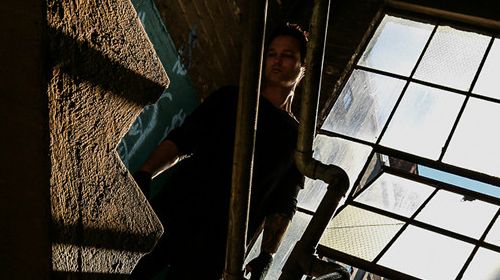 if i stay, it won't be long 'til i'm burnin' on the inside
IF I GO, I CAN ONLY HOPE THAT I MAKE IT TO THE OTHER SIDE
if you wanna get out alive, run for your life, if you wanna get out alive, run for your life
~~~~~~~~~~~~~~~~~~
To put it quite simply, seeing a medical examiner with someone's brain in their hand was actually
not
the worst thing he'd seen, as disgusting as it may seem to think that it wasn't. The woman's request actually brought something like a smirk to his face, Rick taking full notice of what she was getting at by motioning to her blood-stained scrubs and gloves. "Sure," he said, walking over and grabbing a q-tip before walking back over to the woman. He could only imagine what it would be like to have such an itch and be stuck in such clothes, unable to get to it. That had to be worse than any stake out or wait he'd ever been through, because he had at least hadn't been required to stay as still as a statue, so, as odd as the request was, making the first day all the more interesting for later recalling, he wasn't going to be protesting it. There was definitely worse things in the world.
Lifting the woman's mask, he was careful to do as asked before taking a step back. "Better?" he asked, a slightly amused grin pulling up the corners of his mouth. "My name's Richard, by the way,", he added, figuring an introduction could at least be given even though the circumstances still had him confused as to when and where he was given the quite obviously wrong directions for where to go once he showed up, "Richard Yates. Seems like I got a bit of misdirection when I showed up, eh? he finished, another half-smile playing across his features. At the very least, it was shaping up to be quite the interesting day.
~~~~~~~~~~~~~~~~~~
notes ☯ it is totally okay that i'm still dying over the q-tip thing, right? and sorry for the lame post. i wanted to give you something though and i ran out of things for him to say quicker than i was expecting. xD
tagged ☯ svetlana
word count ☯ 280
outfit ☯
this
, with
this
underneath.
credit ☯ template - mckenzie; lyrics from "get out alive" by three days grace
___________________________________________________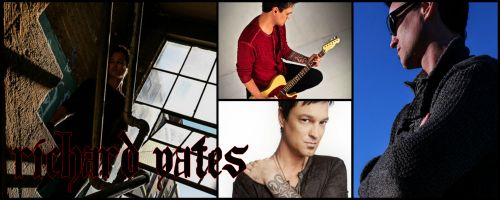 Empress of Shipping




Posts

: 14


£

: 8333

---




---
Permissions in this forum:
You
cannot
reply to topics in this forum