Memorandums
"Earth's Mightiest Heroes" is shutting its doors here and moving to a different host. The new site can be found HERE. The admins want to thank everyone who made EMH amazing and gave us wonderful memories and fantastic rp adventures. We hope to see you on the new site! Members can still log in and get their stuff if they need.

To our wonderful affiliates: we will be re-adding you on the new site. Please bear with us :)

shot through the heart & you're to blame
DARLING YOU GIVE LOVE A BAD NAME
- - - - - - - - - - - - - - - - - - - - - - - - - - - - - - - - - - - - - -
Exhaustion creeping over her, Sveta stumbled into the senior agents common room and placing her violin case on the coffee table, collapsed face first onto the couch. For five minutes she didn't move from her spot, breathing in the musty smell of the cushions. She ached all over and her brain felt like it would burst any second now if she didn't get some rest. But Svetlana refused to rest. For days she had been surviving on obscene amounts of coffee and energy shots; anything she could get her hands on that would mean that she didn't have to rest. The very idea of sleep, a thing which most agents would jump at the chance of having, was a thing that terrified her. In wakefulness she had control over her thoughts, but in the dream realm she was powerless. And the last thing that Svetlana wanted right now was deal with the fact that her family was falling apart right in front of her eyes. She didn't want to think about it, neither in wakefulness or sleep.
Sitting up, she let out a shaky breath, hiding her face in her hands. Fear was not an emotion that was present very often in Svetlana's life, but right now she was scared more than she had been in her entire life. The man that had basically raised her and that she considered her father in absence of her real one was dying, and there was nothing she could do. She'd been begging Maria to let her bring him to SHIELD so they could operate on him, having the best surgeons that could be found in the medical world (SHIELD, after all, prided themselves on only having the very best of the best working for them), but Maria refused until a complete diagnosis came back of whether they'd be able to operate. Which Sveta would have been fine with if the hospital doctors hadn't been taking their sweet time with getting the results to her. Each day with no news was more torturous than the last.
So Svetlana had thrown herself into her work. When she wasn't at work she was volunteering at St Bart's hospital to play for patients, and when she wasn't doing that she was helping out at the morgue or working out at the gym. She was constantly moving; she couldn't stop in fear that she might actually break down. The first few days she'd drunk herself into a stupor, but had quickly given up on using alcohol as a distraction, since the hangover made rounds and anything more substantial than that an absolute nightmare to perform. Tonight she'd been playing at the hospital, but now the brunette didn't really know what to do with herself. Dr Robbins had already banned her from the morgue until she got some sleep, but that definitely wasn't going to happen any time soon.
Running a hand through her hair, a sigh left her lips and Sveta opened up her violin case, gently plucking the instrument from its home. The thing was old but Sveta loved it and would never replace her first and only instrument. It was almost like a best friend to her; a friend that made music instead of giving advice. Bringing the violin to her shoulder, she closed her eyes and let the bow slide smoothly over the strings. The melody that sounded throughout the common room was an old song from a childhood film of her mum's. It had always been a favourite of her grandfather's and the Orlova sisters had often sung it at his birthday. Maybe it had been a way of asking the future to not be cruel upon them, just like in the song. Obviously it hadn't worked, but Svetlana played it anyway. It helped her to cling onto the hope that everything was going to get better. It had to get better. It just had to.
NOTES Song she is playing here, most accurate translation of the song here. This is probably going to be a super sad topic. If you'd like to ditch this one and do something else, please just let me know. I do apologize for the sadness. Common room looks like this; still need to make a category for it.
TAGGED Julian <3
OUTFIT Blue dress, black heels, blue trenchcoat
CREDITS  You Give Love A Bad Name - Bon Jovi ~ Template by Doe-Eyed Harlot of Caution.
___________________________________________________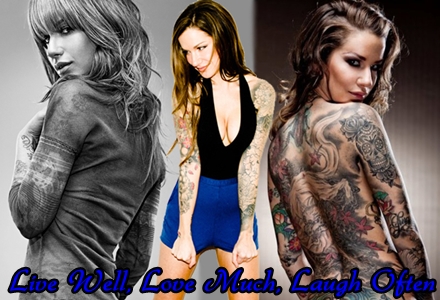 <-------<<<-   <-------<<<-   <-------<<<-   <-------<<<-
Bring me my bow of burning gold
Bring me my arrows of desire
->>>------->   ->>>------->   ->>>------->   ->>>------->   ->>>------->
Sometimes slow days were pretty nice, but Julian was anxious to go on a mission again. Sadly there weren't any missions that he could take Ron on and it was a little depressing. He loved missions and the challenge they were. Well, some of them were challenges others were fairly easy. Still, he was edgy, a feeling that the Australian man hadn't felt in quite a while.
Lost in his thoughts, he walked down toward the common room for the seniors. He wasn't quite there yet, when the sound of a violin pulled him out of his thoughts. He stopped and listened for a moment to the sad, yet hopeful sounding song. He's never heard anyone play the violin here before and it woke his curiosity to see who it was. Quietly he continued on his way and stopped in the door to the common room, a surprised look on his face when he spotted Svetlana playing the music. He didn't recognise the music at all, but it sounded beautiful to him.
Leaning against the frame, he remained silent, watching her play and just listened to the music. He was always amazed at how easily a simple melody carried a heavy weight of emotions and was able to pass these emotions on to everyone who was listening.
Unknown to Julian, a small smile appeared on his face. He was a friend of beautiful music, no matter what genre it came from. If he thought it sounded good, he was listening to it. And in this case, it wasn't just a record he was listening to, but a living person playing the song right in front of his eyes. Well, she probably didn't even know he was here watching her, because he figured she wouldn't be playing it. Julian would wait until she was finished before he would let her know that he was there. He didn't want to ruin the moment for Sveta, nor did he want to startle her or anything.
~ ~ ~ ~ ~ ~ ~
Tagged: Sveta <3
Note: sad topic is fine with me

might still be fun to play, besides, life isn't always happy. And if you want... I could go and make that category for the Common room for you. If you have an image for the Junior Agent's common room, I'd be glad to add them. I take it they don't require rp-money to be created?
Outfit: black pair of jeans, black T-Shirt and matching black boots.
Credit: And did those feet in ancient time – Poem by William Blake
shot through the heart & you're to blame
DARLING YOU GIVE LOVE A BAD NAME
- - - - - - - - - - - - - - - - - - - - - - - - - - - - - - - - - - - - - -
As the bow quivered out the last haunting notes, several tears slid down her cheeks and a choked sob left her lips. Dropping the violin beside her on the couch, Sveta buried her face in her hands, her breaths ragged and a few more tears left her eyes. She didn't want to cry, not here in the common room where anyone could see her. But she was having trouble holding it all in much longer. The emotional dam was slowly breaking, despite Sveta's sincerest wishes to the contrary.
After a long moment, she stood up to get up to get a drink, giving a small jump as she saw Julian in the doorway. She wondered how long he'd been standing there and if he'd seen her little break. He probably had, but Sveta was just going to act as if nothing had happened between her playing and wanting to get a drink. "Now there's trouble," Sveta teased with a grin, swallowing the lump that had formed in her throat and casually wiping her eyes as if she hadn't been just been crying. "What brings you here this late, Agent?" she asked with a raise of her eyebrow, dark eyes giving him a once over as a small smirk took over the grin. Her transition from one emotion to the next was almost seamless, but she didn't want to let anyone know just how scared she really was. So she hid it all underneath her usual cheeky and flirty demeanour. It helped her cope, and though it was a very lonely way of dealing with the situation, she would rather no one except her very nearest and dearest knew exactly how scared she really was.
"I'm actually about to get a drink, would you like one?" she asked, sauntering over to the cupboards, grabbing two glasses, and pulling out a bottle of whiskey that had a large Post-It note with the scribble of 'Property of Dr Orlova; do not touch or you
will
be my next vivisection subject!' sellotaped onto it. Most of the agents were pretty good about not touching things that weren't theirs, but there were still the rogue few that thought that just because it was there, they could help themselves to it. She had learnt that harsh lesson when she'd left some Kinder Surprise eggs in the cupboard, only to have them stolen. Brushing her fringe from her eyes, Sveta poured herself a glass, her hand hovering over the second empty glass, waiting for Julian either to accept or decline.
NOTES Sorry it took so long!
TAGGED Julian <3
OUTFIT Blue dress, black heels, blue trenchcoat
CREDITS  You Give Love A Bad Name - Bon Jovi ~ Template by Doe-Eyed Harlot of Caution.
___________________________________________________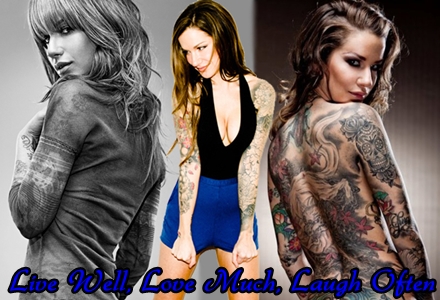 <-------<<<-   <-------<<<-   <-------<<<-   <-------<<<-
Bring me my bow of burning gold
Bring me my arrows of desire
->>>------->   ->>>------->   ->>>------->   ->>>------->   ->>>------->
Although he watching Svetlana from the door, Julian decided it was best not to make himself known to her now. Obviously she was having a hard time with something and even though it troubled him to see her cry, he didn't want to seem the prying type. And judging from his point of view, she obviously needed this little emotional break. He knew it wasn't wise to bottle all those emotions up inside, yet he did it himself sometimes. But then again... he was a man and he had to keep himself in check in some situations. His emotions were for his private moments mostly.
When she finally noticed him by herself he noticed that she was startled after all. He let his gaze sink for a moment before Julian looked at her with a small, comforting smile.
"I didn't mean to startle you, sorry."
he said softly, noticing her change of emotion. He wouldn't ask about her tears, not yet. If the moment was appropriate he might mention it, but obviously she didn't want to talk about it right now. At least he was quick to see that.
"Well... I was looking for something to eat, but..."
he began to answer her questions.
"A drink sounds fine, if you're up for the company."
Well, he could hardly say no to that invitation, especially not after the moment he witnessed just now. He was able to hold back his feelings if he had to, but he definitely wasn't a jerk. If she wanted his company, who was Julian to say no? Besides, he had no other plans for tonight anyway and he actually liked Sveta.
"By the way... that was a beautiful song you played."
~ ~ ~ ~ ~ ~ ~
Tagged: Sveta <3
Outfit: black pair of jeans, black T-Shirt and matching black boots.
Credit: And did those feet in ancient time – Poem by William Blake
shot through the heart & you're to blame
DARLING YOU GIVE LOVE A BAD NAME
- - - - - - - - - - - - - - - - - - - - - - - - - - - - - - - - - - - - - -
Shaking her head, Sveta gave him a smile. "It's fine. I just wasn't expecting anyone to be here this late," she replied. "I thought everyone would be catching up on sleep," she added with a laugh. It wasn't any sort of secret that SHIELD agents were almost permanently sleep deprived. So naturally Sveta assumed that when they weren't on a mission they'd be trying to catch up on some sleep. There was really only so much coffee that you could consume before the caffeine did something nasty to your heart and body.
Pouring the whiskey and putting the bottle back on the bench, Sveta stood up on her very tiptoes and started rooting around in a cupboard. "Aha!" With a triumphant grin, she turned, tossing Julian a Kinder Surprise egg. "It's not much, but it's from my personal stash so feel
very
honoured," she teased with a laugh. Kinder eggs were her one weakness. Ever since she was little, Svetlana had absolutely adored them. Everything from the milky chocolate to the toy inside was absolutely amazing to her. And now that she was an adult, she could buy them by the trolley-load. A thing that she had actually done last Easter.
Walking up to him, she offered the glass, and gently clinked his glass against his. "To health and happiness and boring stuff like that," she toasted with a laugh, downing the amber liquid in one go. Going to grab the bottle and her chocolate egg, she sauntered over to the couch and dropped down onto it, carefully moving her violin to the table. The instrument was extremely precious to her, even if no one else could see why, and the woman would be beyond devastated if anything happened to it. At Julian's compliment, a warm smile graced Sveta's lips. "Thank you. It's a song from my childhood. I'd offer to translate the lyrics but..." she gave a shrug, beginning to unwrap her egg, "something gets lost in translation..."
NOTES I honestly have this constant want to hug him xD
TAGGED Julian <3
OUTFIT Blue dress, black heels, blue trenchcoat
CREDITS  You Give Love A Bad Name - Bon Jovi ~ Template by Doe-Eyed Harlot of Caution.
___________________________________________________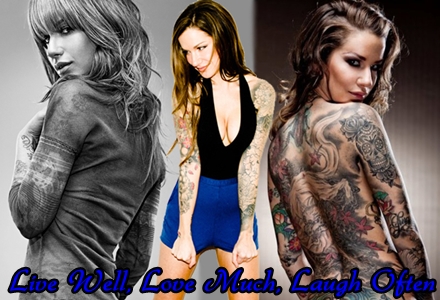 <-------<<<-   <-------<<<-   <-------<<<-   <-------<<<-
Bring me my bow of burning gold
Bring me my arrows of desire
->>>------->   ->>>------->   ->>>------->   ->>>------->   ->>>------->
Julian eventually entered the common room, moving away from the door and walking up to the small kitchen area, watching as Svetlana was looking through the cupboard. Well, it was kind of late, but his lack of missions made him feel edgy and less tired than he usually would have been. He didn't really know why though, but something had been urging him to go to the common room this late. And now he figured it was a good thing that he did come. He would have been sitting in his room all by himself anyway.
"Well... good thing I came. Sitting around all by myself isn't really that much fun."
he said with the hint of a chuckle in his voice. No, it really wasn't. Least not if he could spend an evening in lovely company.
Catching the Kinder Surprise egg, Julian actually chuckled softly, his eyes settling upon the piece of sweet in his hand. He knew what they were, but he actually didn't get them very often when he was younger. That fact alone was enough for him to feel honoured that she shared one of them with him. With a small smile now tugged to his face, he nodded.
"Well, I most certainly do feel very honoured."
he told her in honesty.
"Thank you."
He was actually curious about the little toy inside. Although he was an adult now, but some things did make him curious and this brought him back to a childhood memory of him and his sister fighting over their first ever Kinder Surprise Egg. He couldn't help but grin about that memory. But he was pulled back to reality soon enough when he was offered his drink.
"Well and to... a nice evening perhaps?"
he suggested to her toast before taking a sip of the liquid. He actually wasn't much of a drinker, but tonight the slightly burning taste of the alcohol was a nice thing.
Eventually he joined Svetlana on the couch. He set his glass down on the table and leaned back, curiously eyeing the chocolate egg in his hand. He smirked faintly as he started to unwrap it, glancing over to Sveta every now and then. She seemed to be okay at the moment, but Julian still wondered what it was that had her crying earlier.
She'll tell you if she wants to talk about it...
he thought to himself, then looked at her when she spoke to him again.
"I know what you mean. Some things just can't be translated."
~ ~ ~ ~ ~ ~ ~
Note: hehe, I take it it's a good thing?

I like my men sensitive and understanding, not like a like a bull in a china shop XD
Tagged: Sveta <3
Outfit: black pair of jeans, black T-Shirt and matching black boots.
Credit: And did those feet in ancient time – Poem by William Blake

---
Permissions in this forum:
You
cannot
reply to topics in this forum