Memorandums
"Earth's Mightiest Heroes" is shutting its doors here and moving to a different host. The new site can be found HERE. The admins want to thank everyone who made EMH amazing and gave us wonderful memories and fantastic rp adventures. We hope to see you on the new site! Members can still log in and get their stuff if they need.

To our wonderful affiliates: we will be re-adding you on the new site. Please bear with us :)

Dear wonderful EMHers.
It's rather heartbreaking to write this, but the time has come for me to take leave of the rp world. Lately a plethora of things has been making rping impossible for me. From dramas on various boards to crap happening in real life. Then to top it all off, my grandpa has been admitted to hospital. And one thing I realised during all this is just how little time I'm spending in the real world with the people I care about while they're still here. So I've come to the decision that I need to leave. At least for the next few months. And after that, I guess we'll see how things go.
It has been absolutely amazing knowing you all and I do hope that one day our paths might cross again. I wish you all the very best with all you do. You guys are all wonderful, and I love you all.
If anyone wants to chat, my Skype is grissom.is.wholocked or you can email me at
grissom.is.wholocked@gmail.com
. Thank you for everything guys <3
*lots of huggles*
Calypso
P.S. John and White Crow are looking after this place and Blue Box for the time being. Because the places are so adored, I don't have the heart to close them down.
P.P.S. I ask that my OC's and Maria Hill be kept for the time being. Thor and Amy Pond can be put into the adoptables if the other admins wish.
___________________________________________________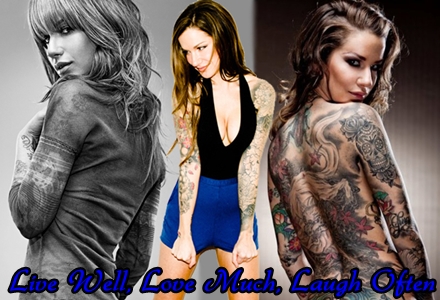 Tsaritsa of Shipping




Posts

: 297


£

: 10415

---



breaks my heart to see you go, but I understand your reasons. Take all the time you need, twin. I'll try to be on Skype a little more often so we can talk every now and then. Though, as you know, I'm not able to be around much myself.

But, I do hope that things will be sorted out okay and your grandfather will get better soon. All best wishes to him and to you. Let me know how you're doing every once in a while okay? *hugs twin tight*



Posts

: 86


£

: 10866

---

Location

: SHIELD UK

---



Sorry for the delay in replying to this message.

I wish you the best in all that you do. I may not have known you for long, but from what I've seen of you, you are a great person and you have done so much for all of us. May you do well in all that you do.

-Kenaz



Posts

: 139


£

: 11884

---



Pardon the lateness of this reply...

I'm saddened to see life being so hard to make you feel like this and I truly hope things will get better for you one day.
Until then I can only wish you (and your family) all the strength and luck.

*sends out big bear hugs, Rammstein fireworks and vodka shots with Castiel and cheery sweets with Mich*

P.S. I think my email should've arrived while ago now, because without PC or higher end smartphone I can't have Skype unfortunatey....



Posts

: 49


£

: 12171

---

Location

: Earth—>London

---




---
Permissions in this forum:
You
cannot
reply to topics in this forum