Memorandums
"Earth's Mightiest Heroes" is shutting its doors here and moving to a different host. The new site can be found HERE. The admins want to thank everyone who made EMH amazing and gave us wonderful memories and fantastic rp adventures. We hope to see you on the new site! Members can still log in and get their stuff if they need.

To our wonderful affiliates: we will be re-adding you on the new site. Please bear with us :)

Michelle Jessica Foster
"In my field of paper flowers
And candy clouds of lullaby,
I lie inside myself for hours,
And watch my purple sky fly over me.."
Driver picks the music, shotgun shuts his cake hole.
Full Name:
Michelle Jessica Foster   
Nicknames/Aliases:
Mich, Sparkle   
Age:
22   
Occupation:
Model on occasion, Photographer, PI on occasion    
Home Town:
Chicago, Illinois   
I'm not a psychopath. I'm a high-functioning sociopath. Do your research.
Species:
Human with some slight hints of super-powers in mild form   
Sexual Preference:
(...)   
Marital Status:
Single   
Ethnicity:
American/Cacasian   
Eye Colour:
Blue   
Hair Colour:
Variating   
Defining Features:
colorful hair, tattoos, piercings. wears hearing aid in her right ear. left handed. dresses up as goth or emo mostly, but also can use hipster style or casual clothing    
Face Claim:
Amor Hilton   
Big flashy lighty things have got me written all over them. Not actually. Give me time. And a crayon.
Personality:
Sparkly, bubbly and generally mischievous ball of energy and couple pranks up her sleeve.
She's very friendly and always in a good mood.
Something there happens bad days too but for that she has prescribed remedy.
Mich has a bad temper quite often. She hates to be told off and if anyone even dares to bully her or her loved ones all hell might brake loose.
She can fight and won't stop until everything is set straight.   
Skills and Talents:
Can make any gloomy day turn into a sunshine explosion. Is currently the only person who can help her brother through his panic attacks whenever darkness gets on for too long.
Figure skating training. Skiing and snowboarding champion. Pro surfer.
Masterful skills in Archery. Can shoot anything from anywhere.
Has martial arts skills. Knows swords.
Parkour training.
Swims like a dolphin.   
Powers:
Slight telekinesis. Mentalism on some days. Might make something appear out of nowhere but unknown reason for it.    
Family don't end with blood, boy.
Parents:
n/a   
Siblings:
Cade Foster (older brother)   
Other Important Figures:
Seline and Ella. Hannah Foster.    
History:
Had blissful childhood until certain moment when she realized her brother wasn't there anymore and neither mommy and daddy. Instead there were Seline and Elle who both took care of her and made sure she was happy despite anything.
Michelle got many things to learn and to do until she could be on her own. But she stayed with her new sisters and waited for he brother to return.
When he did they had greatest time together and when not she became moody.
Michelle learned to photograph and did lots of photographs over the time and they got sold for lots of money. She also started to do modelling between her scheduled training sessions.
For occasions Mich works as a PI.
Eventually, after her brother disappeared and his wife was killed Michelle moved to London to pursue some career.
However one accident led to another leaving her deaf (her left ear has genetical defect that doesn't let her brain read nerve signals right, so since the damage to right ear was helped by hearing aid she can hear only when device is in her right ear). But that didn't stop her from anything.
Her latest accident led the girl to clinic where she reunited with Cade and after they both were okay they moved in together.    
Until such time as the world ends, we will act as though it intends to spin on.
Alias:
Ev   
Contact Information:
PM/wherever you can find me   
Other Characters:
 Castiel, Cade Foster    
How Did You Find Us?
through Caly...   
I have searched for the phrase "I shall walk the Earth and my hunger shall know no bounds," but I keep getting redirected to Weight Watchers.
Roleplay Sample:
Meh... I gave you one already   
Last edited by Michelle Foster on Sat May 31, 2014 1:34 am; edited 1 time in total



Posts

: 18


£

: 12051

---

Location

: London

---



Hello Miss Foster. I hope you're enjoying your stay here in London. Lovely to hear that you have finally been able to reunite with your brother.
~*~
Accepted! This is gonna be interesting

___________________________________________________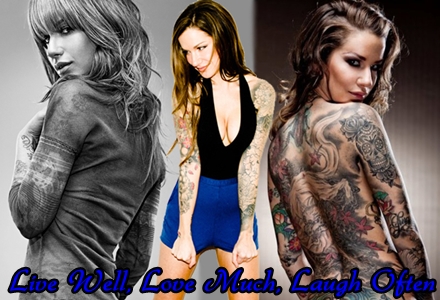 Tsaritsa of Shipping




Posts

: 297


£

: 10590

---




---
Permissions in this forum:
You
cannot
reply to topics in this forum