Memorandums
"Earth's Mightiest Heroes" is shutting its doors here and moving to a different host. The new site can be found HERE. The admins want to thank everyone who made EMH amazing and gave us wonderful memories and fantastic rp adventures. We hope to see you on the new site! Members can still log in and get their stuff if they need.

To our wonderful affiliates: we will be re-adding you on the new site. Please bear with us :)

Full Name:
Kimberly Anne Possible
Nicknames:
Kim, Kimmy, KP
Species:
Human
Age:
18
Occupation:
High School Student, Junior SHIELD Agent (trainee)
Home Town:
Middleton, USA
Sexual Preference:
men, heterosexual
Marital Status:
dating Ron Stoppable
Personality:
Kim has a positive, bright and cheerful character. She is aware of her own abilities, but also very competitive and easy to challenge. She is a perfectionist, always wanting to excel and be better than others, hence her rivalry with fellow cheerleader Bonnie and sometimes even with Ron, if he does something better than her. She gets jealous when people are better than her. It is good for her ambition to become better, but also very negative on friendship sometimes.
She is a leader and her ambition to be better than anyone else makes her appear bossy toward others. At least at her school and when on missions with Ron. She has high expectations of herself and sometimes tends to set those for other people as well.
Kim is a straight A student, but also a regular teenage girl, with insecurities and problems like every teenager. She worries about her exterior appearance quite often. She is drawn to excel, but surprisingly uncertain of herself when approaching boys she liked.
On the other side, Kim is very protective of those close to her. She is especially quick to defend Ron, if someone insulted him and insists of saving him herself if he ever was in danger. But, she was this protective of former boyfriends, too.
Usually she is reasonable and mature, but sometimes she uses a "puppy-dog-face" to get her way. She can be persuasive when she needs to be.
Ethnicity:
American
Hair Colour:
Red
Eye Colour:
Green
Distinguishing Features:
none, yet
Face Claim:
Emma Stone
Skills and Talents:
Kim was captain of her cheerleader team at High School, she is very athletic and agile. She's a talented Martial Arts practitioner, preferably Kung-Fu. Kim is a fast learner, picking up skills quickly and also is a good swimmer.
Powers:
none as of yet
Family


Parents: Ann Possible (mother), James Possible (father)

Siblings: Jim and Tim Possible (younger twin-brothers)

Other Important Figures: Nana Possible (grandmother), June (Aunt), Slim Possible (uncle), Larry and Joss (cousins)

History:
Kimberly Ann Possible was born in Middleton to Ann and James Possible as the first of three children. She has younger twin-broth Tim and Jim Possible, whom she occasionally babysits.
Although she dislikes some their actions and finds them childish and juvenile, she loves her brothers and would put her own life on the life to protect them. They have accompanied her on some missions, but she usually doesn't take them along.
Kim used to be an average girl, leading an average, normal life. She had her own babysitting business with a website KimPossible.com. By accident she was contacted by someone in need and went on her first mission, which she succeeded in. She became famous afterward and was soon contacted by other people and went on more missions all over the world. Her constant companion is her best friend Ron Stoppable.  
She has known Ron from the first day of pre-school and over the years of being friends and working together on missions, the two of them have become close and recently their friendship has developed into something more. As of the end of their Junior Year the two of them are officially dating. It is something that many seem to have expected.
Not too long ago, she was 'recuited' to become a SHIELD agent and join the team of heroes to save the world. She is now training at the UK Base whenever she can, while she is also on the verge of graduating from High School.
Whenever she can, Kim goes on missions to help people, whatever help they might need. She is ambitious to become part of the leading team of heroes who will be out there, protecting the world against Aliens and Villains.
As soon as she graduates from High School, Kim wants to move to London so she will be close to the SHIELD Base whenever her service might be needed, so she will probably move to London sometime in June.
Player's Name:
 Michi aka OldShatterhandsGirl (OSG)
Other Characters:
Nick Alvarez
How You Found Us:
advert on Devin on Your Shoulder, am already a member

Roleplay Sample:
Kim entered the SHIELD Base in the UK, her red hair tied into a ponytail, which was bouncing up and down with each step she took. The slender teenager came here as often as she could to practice her skills and to train with her senior Officer Natasha Romanova.
She was used to being a freelance hero for many years now, but she never expected to be part of something this big as SHIELD was. When she was sought out to become part of the team that was assembled by Nick Fury, to save the world from Aliens, she wasn't sure if she was awake or dreaming. But now, much later, she was used to that kind of life. And the young woman was actually proud of it, although she probably was the youngest agent as of now.
Kim took a look around the area she was standing in. It was familiar by now and yet still exciting.
"Ahh, feels good to be back."
Kim said to herself, a small smile playing around her lips.



Posts

: 42


£

: 11458

---

Location

: Middleton USA; SHIELD UK

---



Well look at you *friendly smile* Only 17 and already out saving the world and kicking butt. Welcome to SHIELD, Miss Possible!
~*~
Accepted! Well-written bio. You know the drill - don't forget to add yourself to the Who's Who and the Face Claims. Have fun and I'm looking forward to seeing her in action

___________________________________________________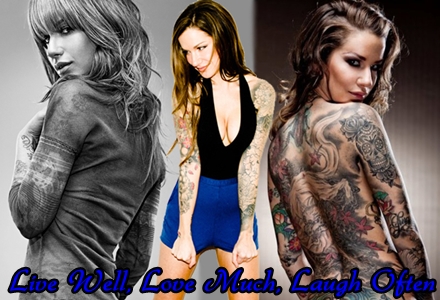 Tsaritsa of Shipping




Posts

: 297


£

: 10595

---



thank you, Miss Orlova. Looking forward to working with you some time. I hear you're a great Agent.
~ ~ ~ ~ ~
Thank you so much!!!

will go ahead and add myself right now




Posts

: 42


£

: 11458

---

Location

: Middleton USA; SHIELD UK

---




---
Permissions in this forum:
You
cannot
reply to topics in this forum