Memorandums
"Earth's Mightiest Heroes" is shutting its doors here and moving to a different host. The new site can be found HERE. The admins want to thank everyone who made EMH amazing and gave us wonderful memories and fantastic rp adventures. We hope to see you on the new site! Members can still log in and get their stuff if they need.

To our wonderful affiliates: we will be re-adding you on the new site. Please bear with us :)

shot through the heart & you're to blame
DARLING YOU GIVE LOVE A BAD NAME
- - - - - - - - - - - - - - - - - - - - - - - - - - - - - - - - - - - - - -
Svetlana had learnt a very valuable lesson. Never recommend a movie that you haven't seen in the past three years and don't fully remember the plot of. Because recommending a burlesque film to your boyfriend's landlady was not a great way to be remembered. On the bright side, she'd convinced Sherlock to watch said burlesque film with her after he'd helped with nullifying the potential mortifying situation. He'd been adamant that she would have to give demonstrations. Never one to pass up an opportunity to show off, especially when it could very well lead to sex, Sveta had readily agreed. And boy was she looking forward to it.
She'd spent a lot of time getting ready. She curled her hair into gentle waves, made sure her make-up was absolutely perfect, grinning all the while as she slid the burlesque outfit of hers on. It was an old favourite of hers, though it hadn't seen much action in quite a long time. Finally, spritzing on her favourite perfume, she threw on her black trench-coat (there was absolutely nothing in her wardrobe that would be able to fit over a chiffon tail that size),  caught a taxi and within twenty-five minutes was outside 221b Baker Street. She bit the inside of her lip in anticipation as she paid the driver and sauntered up to the door.
This is gonna be fun...
As always, the door was open and she went straight up to Sherlock's flat. A mischievous smile played on her lips upon seeing him and she sauntered over, swishing her hips. "So I have the DVD, chocolate and a ridiculously expensive but amazing bottle of wine that Maria gifted me for being such an amazing surgeon and friend. Which do you wanna start with?" she asked with a raise of an eyebrow, her voice sultry.
NOTES *evil cackle*
TAGGED Sherlock <333
OUTFIT Outfit,  coat, bag.
CREDITS  You Give Love A Bad Name - Bon Jovi ~ Template by Doe-Eyed Harlot of Caution.
___________________________________________________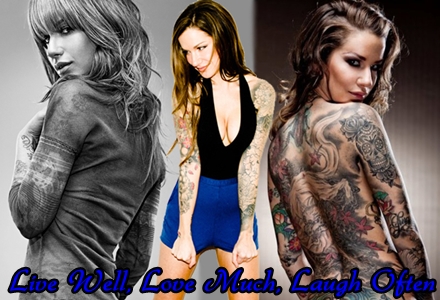 Upon hearing the door open, Sherlock had set down his violin and waited as patiently as he could for Svetlana to come up the stairs. Seeing that look on her face, he already knew he was in for one hell of a night. A smirk seared onto his face, he thought for a moment about which one sounded more fun for the moment. "Well... the DVD would be more fun after a few drinks, now wouldn't it?" he said as calmly as possible without trying to sound too excited.

Sherlock had already known her plan and even set up everything to get the mood ready. He had dimmed the lighting more than it usually was and even added some scented candles around the area to make the ambiance more romantic... well that was strange to him. He never really considered himself the romantic type, so this was all pretty new to him. Whether he enjoyed it or not, he still wasn't sure. He'd have to see how the event splayed out.

Getting up from his chair to get a better view of his lovely... er, friend, it was complicated after all...; he moved in and took her hand, kissing it lightly with a smile as he then winked at her. "This is going to be our only night alone for a while. John's usually home by now, but he's out of town for the night," he sighed. "So tonight, it's just you and I, a bottle of wine, and a sexy DVD... and I do expect demonstrations like you promised."



Posts

: 44


£

: 12980

---

Location

: 221B Baker Street

---



shot through the heart & you're to blame
DARLING YOU GIVE LOVE A BAD NAME
- - - - - - - - - - - - - - - - - - - - - - - - - - - - - - - - - - - - - -
Carefully placing her bag onto the couch, so as not to smash the bottle of wine, Svetlana smirked as she studied him for a moment. "True. Wine makes everything more fun. Pretty sure I could even sit through a history doco if I had a good bottle of wine with me. Or four." She made no move to take her coat off as she took a few steps towards her detective, wanting to leave the sexy surprise that consisted of her outfit a secret for as long as possible. Sherlock had obviously made such an effort, and given that the brunette knew well that romance wasn't his forte, she wanted to take her time. Besides, Sveta loved being dramatic when it came to such things. Always had been and that wasn't about to change.
She chuckled when he moved closer, taking her hand and kissing it. "Ooh, such a gentleman. I feel like I should curtsey or something," she murmured, looking down at his lips for a moment before bringing her gaze up to meet his. Gripping the lapels of his jacket and pulling Sherlock closer, her lips brushed against his jawbone and moved to his ear. "Well, now, seeing as how rare moments alone are, guess we'd better make the most of it," she murmured, her body closing the gap between them and gently pressing up against him. "And you know I never break my promises. You'll get your demonstrations," she added huskily, nipping his ear lobe.
NOTES Eat your heart out, Irene Adler xD
TAGGED Sherlock <333
OUTFIT Outfit,  coat, bag.
CREDITS  You Give Love A Bad Name - Bon Jovi ~ Template by Doe-Eyed Harlot of Caution.
___________________________________________________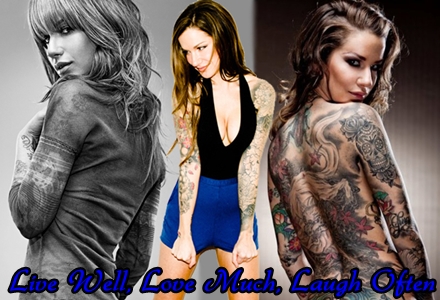 As Sveta had moved against him, Sherlock felt a sense of euphoria come over him as he closed his eyes, taking a deep and silent breath. Relaxation too over as his hands had met with hers. He had only felt this way once before, with a woman whom was known as Irene, but he had not seen her since he had saved her from the execution. Although for the longest time he found himself wondering how she was doing, Svetlana really peaked Sherlock's interest because she was sultry and intelligent. While she kept him on his feet with anticipation of her flirtatious side, her intelligent side did just as much.

Moving his face to rest his forehead against hers, his eyes were relaxed and watched hers for a long moment. "How do you do that?" he finally asked, his voice a bit softer than normal. Added to the deepness he usually had, it came out a bit hoarse and huskily. "How in the world do you do this to me?" Sure he knew the chemistry behind it. Just looking at her, he could see her pupils dilating and as his hand held onto hers, he felt her pulse. Yes, she was enjoying this as much as he was. But how had he fallen for this? Either way, he didn't mind. He was just curious.

His lips had curled very lightly into a smirk as he then closed the distance between their faces, kissing her very gently. The wine and the movie could wait. For now, he just wanted to take her in with a sober mind and let the chemistry take over for him. This woman did things to him that Irene could never even compare to do, and he truly believed that. This woman was The Woman that he wanted, and only would ever want.



Posts

: 44


£

: 12980

---

Location

: 221B Baker Street

---



shot through the heart & you're to blame
DARLING YOU GIVE LOVE A BAD NAME
- - - - - - - - - - - - - - - - - - - - - - - - - - - - - - - - - - - - - -
Her fingers laced in his and a feeling of content washed over her. A tender smile came to rest on her lips as he rested his forehead against hers and she watched him watching her. He was her funny detective. The one who thought that morgues were used for seducing and who didn't know the other planets in the solar system. Her strange, amusing, handsome detective who she had come to adore over the course of their friendship (or whatever this thing they had going on was called). And for now, he was entirely hers.
"I don't know," she murmured, reaching up and gently stroking his cheek with the pad of her thumb. "Because I'm smart and sexy, and that's a killer combo," she joked softly, a soft laugh leaving her red lips as her fingers gently entangling in his curls and idly playing with them. It was strange, this. Whatever it was. Usually Svetlana was good at distancing herself emotionally with people. She flirted, she shagged, but she never got
attached
. Because in the end, no matter how long it lasted, all relationships ended. She would be left all alone, emotions played with, heart torn to shreds, and it freaking
hurt
. So she'd just given up. Given up on relationships, on monogamy and on getting attached to a person she was sleeping with. But now here was Sherlock. With him it was much more different to anything she'd felt in the longest of times. Hell, it wasn't something she'd felt in
years
!
His lips met hers and her eyes fluttered shut as she kissed him back. Her body was acting of its own accord as it pressed up against Sherlock, and butterflies fluttered in her stomach as she kissed him, slow and sweet. The butterflies soon became fireworks as she kissed him just a little harder and faster, more passion and fire going into the kiss.
NOTES
TAGGED Sherlock <333
OUTFIT Outfit,  coat, bag.
CREDITS  You Give Love A Bad Name - Bon Jovi ~ Template by Doe-Eyed Harlot of Caution.
___________________________________________________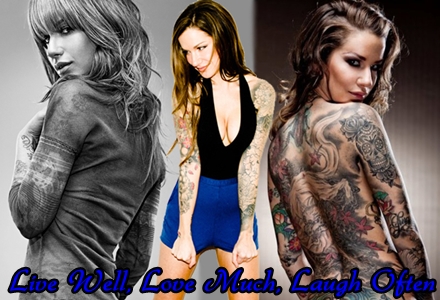 ---
Permissions in this forum:
You
cannot
reply to topics in this forum