Memorandums
"Earth's Mightiest Heroes" is shutting its doors here and moving to a different host. The new site can be found HERE. The admins want to thank everyone who made EMH amazing and gave us wonderful memories and fantastic rp adventures. We hope to see you on the new site! Members can still log in and get their stuff if they need.

To our wonderful affiliates: we will be re-adding you on the new site. Please bear with us :)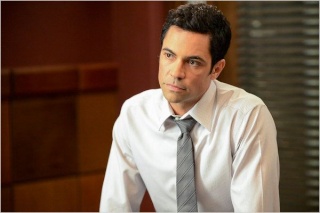 Full Name:
Nicholas Mateo Alvarez
Nicknames:
Nick, Nicky (only for his mom, or very close female friends)
Species:
Human
Age:
33
Occupation:
FBI Special Agent
Home Town:
Miami, Florida
Sexual Preference:
females, straight as an arrow

Marital Status:
Single
Personality:
Nick is the kind of person who works hard for what he values most and for everything he wants to achieve. He is ambitious and smart and he has a strong sense of justice. While he's actually a pretty calm and self-controlled man, he does have a Latin/Spanish temper in his blood, meaning he can be quite hot-headed at times. He doesn't usually let it show, but if he feels it necessary, he has no qualms of releasing said temper to those who deserve to feel it. However, he doesn't always use an outburst of anger to show this temper, but he can also put it to good use in his work – whatever work that might be.
It is that temper and his ambition that makes him quite stubborn at times. He knows how to get what he wants if he needs it to and he always achieves what he sets his mind to. It's hard to change his goals, once his mind is fully set on one thing.
While he appears to be a tough kind of person, maybe even a little cold sometimes, very private with his personal life, Nick is actually a very caring and loving man, to those sticking around and getting to know him. He is protective of his friends and family and he would rather give his own life to protect them, than having anything happen to those he loves or cares about.
Nick may not always seem like that, but he actually is a warm kind of person, a real gentleman actually. After a woman broke his heart almost two years ago, he kind of hid in his shell, making it hard for another woman to get close to him. He did have a few one-night-stands over the course of these almost two years, but he hasn't had a serious relationship since. It makes him seem bitter, when in fact he is just afraid of getting hurt again. Nick wants to have a woman by his side again, even marry and have a family one day.
He may seem somber and broken sometimes, but he actually likes to laugh and have a good time. Caught at the right time, he's actually a good company. He also likes to go dancing or stay at home and cook for his friends and family.
Ethnicity:
American with Cuban roots
Hair Colour:
dark brown
Eye Colour:
brown
Distinguishing Features:
He has a small scar above his left hip bone(scars, tattoos, jewellery they
always
wear, etc)
Face Claim:
Danny Pino
Skills and Talents:
Nick is well trained in the use of firearms and Zen Do Kai (a mixture of self-defense and Martial Arts Techniques). He's a good dancer and cook.
Powers:
none as of yet.
Family


Parents: Cristina (61) and Rodrigo (63) Alvarez

Siblings: Gabriela Alvarez (27)

Other Important Figures: Rosa Alvarez (his only grandmother left), Belinda Alvarez (his 2-year-old niece), Eric Parker (his best friend since kindergarten)

History:
Nicholas Mateo Alvarez is the firstborn of two children to Cristina and Rodrigo Alvarez. He made quite the entrance into this world, being born two months premature at his parents' 6th wedding anniversary on June 25, 1980 in Miami, Florida.
Cristina and Rodrigo came from Cuba to Florida in 1976 and became legal US American citizens a year later.
Being born a little premature, Nick still was a strong and healthy little baby, however, when he was just two months old, he became very sick with pneumonia and had to stay in the hospital for quite some time. He was so weakened that his parents feared he might not make it through. They kept praying for him, hoping he would be okay. And really, he proved to be a fighter. Just a couple of months later he was fully recovered again and already catching up on the developments he missed during his sickness.
As a toddler it became quite obvious that he was a strong, stubborn little boy. Very ambitious, too. While he needed a little longer to learn standing and walking, he never gave up trying, no matter how many time he fell on his butt again. He would just get up and try again, until he finally got it right. And since that young age, he proved to be working hard with everything he wanted to learn.
Nick was also a quiet child, not crying much, not screaming much and pretty content with whatever games or things he found to occupy himself.
When Nick was three years old, his parents decided that it was best if he went to kindergarten, so he could learn the English language and make some friends. He learned the new language quickly and grew up bi-lingual since then. Yet, he didn't really have a lot of friends, just one kid was his best friend since that day: Eric Parker. He still is Nick's best friend and has become like a brother to him. They did everything together, they even went to the same school. However, their ways parted after they both graduated from the FBI Academy (their paths will cross again, when Nick might join the S.H.I.E.L.D Agents).
When Nick was 6 years old, his sister Gabriela was born (July 26,1986). Although family friends had feared that Nicholas might be jealous of his baby sister at first, it only took a few weeks for the young boy to getting used to sharing his parents' attention with her. And he never really was jealous of her. Since Nick was there when she was born, he knew who she was and he loved his sister even before she was born. It was just a little challenging to settle in. But Gabriela was, much like her brother, a rather quiet baby, not crying without a reason. However, she grew quite attached to her older brother when she was a toddler.
Growing up, Nick formed a close relationship with his younger sister, in fact, he was very protective of her. Whenever there was a child messing with her, Nick was there to protect her and make sure she was left in peace. That never changed.
After graduating from High School, Nicholas studied Criminal Justice at Miami Dade College. He also took Culinary Classes for some time, since he loved to cook. However, he soon decided that becoming a chef was not his thing. After he graduated from College, Danny applied at the FBI Academy in Quantico to become a Special Agent. His degree in Criminal Justice and his knowledge of the Spanish language gave him the qualification to join and train at the Academy for 21 weeks. During his training at the Academy, he met his soon-to-be girlfriend Stephanie Steinberg. She even moved to Miami with him after they graduated and Nick was lucky to get a job at the Miami field office.
Then in 2009, Nick asked Stephanie to marry him, after they have been dating and living together for almost 8 years. Of course she said yes, but only two years later, after Nick's 10th anniversary of being an FBI Agent, he caught Stephanie cheating on him with a co-worker of his: only months before they wanted to get married. She put all the blame on him, because he focused on his career, without even considering that she had done the same thing. Nick was devastated and heartbroken. The two of them split up and Stephanie never even considered getting back together with Nick, even though he tried for a while.
Nick found some kind of comfort in a few one-night-stands, but he didn't get seriously involved with anyone else after Stephanie left. About half a year after the break-up, Nick found another highlight in his life: his niece Belinda. He was there with his sister, when she was born, since the baby's father had left the woman as soon as he found out that Gabriela was pregnant. Another thing that had made Nick quite furious, which was why he was there for his sister throughout the whole thing, giving her support and comfort. For a time, Nick figured that it was part of the reason why Stephanie left him, but he never knew.
So now, two years later, Nick has buried himself in his work and in helping his sister, spending as much time with her and Belinda as possible. But he wants nothing more than a family of his own. Maybe with the right woman crossing his path, he will be able to move on.
Player's Name:
Michi aka OldShatterhandsGirl
Other Characters:
none (yet)
How You Found Us:
advertisement on my forum, Devil on Your Shoulder
Roleplay Sample:
Only canons need to fill this in, but OC's are welcome to. This can be a post of yours from a different site.



Posts

: 86


£

: 11046

---

Location

: SHIELD UK

---



Special Agent Alvarez, nice to meet you *sultry smile* Miami - I've always wanted to go there. Next time I get annual leave that's exactly where I'm going.

~*~
Very lovely to see you here, twin! :)Nick's been accepted and you're now free to start writing. Have fun and if you have any questions, just lemme know.
Last edited by Svetlana Orlova on Mon Dec 30, 2013 10:17 am; edited 1 time in total
___________________________________________________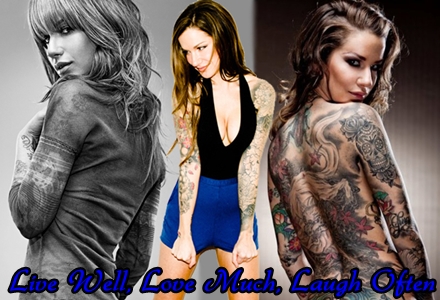 Tsaritsa of Shipping




Posts

: 297


£

: 10595

---



*gives the lady a small smile* Thank you, Ms. Orlova. Very nice to meet you, too.
You should definitely visit some time.
~ ~ ~ ~ ~
thanks! Good to be here

He needs a group... and I need a topic

oh... and I invited someone to join us. Hope you don't mind




Posts

: 86


£

: 11046

---

Location

: SHIELD UK

---



~*~
Yeah, I got distracted by breakfast xD Am putting him in a group now :3 And of course I don't. The more the merrier!

___________________________________________________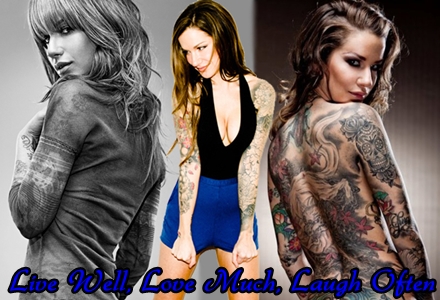 Tsaritsa of Shipping




Posts

: 297


£

: 10595

---




---
Permissions in this forum:
You
cannot
reply to topics in this forum