Memorandums
"Earth's Mightiest Heroes" is shutting its doors here and moving to a different host. The new site can be found HERE. The admins want to thank everyone who made EMH amazing and gave us wonderful memories and fantastic rp adventures. We hope to see you on the new site! Members can still log in and get their stuff if they need.

To our wonderful affiliates: we will be re-adding you on the new site. Please bear with us :)

The Objective of this game is to give a character on the board a Disney character you would see he or she as, and with it a reason as to why you would see that character as that disney character. With your explanation post one gif of that disney character.
For example..
If I was to give Idris a Disney character it would be Dory. Why? Because like Dory from Finding Nemo, Idris is very energetic and easy to excite. And also like Dory she is not very good with names and may come up with a nickname to make up for that.
"O.K...!"
So, I feel that Dr Watson here is Philoctetes from Hercules. Why? Watson is extremely loyal, he goes along with all the crazy plans even though he doesn't always like them, he watches out for his best friend, and even in the end, when he gets really hurt by Hercules, he still ends up coming back to help him.
Tsaritsa of Shipping




Posts

: 46


£

: 10754

---



Who is Mr. Banana Beak? -points at Mycroft Holmes- Why? Because well Mycroft is a bit of a chatter box when we see him in the shows and well unfortunately Mr. Banana Beak is the same way. He almost does nothing but talk and talk and anyone hardly takes him seriously and unfortunately (Especially with Watson and Sherlock) No one seems to take Mycroft seriously when he talks to them except for once in a blue moon.. that is if the moon happened to turn blue.
If I had to say who would be Rafiki. It would be The Doctor. Why? Because like Rafiki, the Doctor is wise yet energetic. He may say things that make no sense but in fact have a good point. He may do actions that help those around him see the answer that he or she is searching for. The Doctor like Rafiki is a teacher / professor type of character who knowingly and unknowingly teach others around them.. sometimes painfully.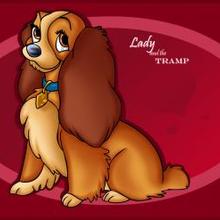 Lady would be clara, she finds and brings out the best in people, has an aura of a caring and loving nature towards any and everyone and is often the first to start conversations and finds a friend in everyone.

Guest

Guest





Ariel would most definitely be Miss Michelle Foster. Just like Ariel, Michelle has endless amounts of energy and is always cheerful. She is curious and inquisitive, loves to explore the world around her, and manages to find beauty in things that most people would deem to be plain ordinary and boring.
___________________________________________________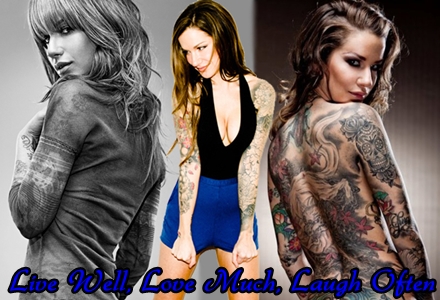 Tsaritsa of Shipping




Posts

: 297


£

: 10465

---



Charlie is definitely Uncle Waldo.
LOL just kidding
I think Charlie would be Elsa from Frozen, just because she absolutely hates her powers and wishes she didn't have them. She is always pushing the people whom she's closest to away and because of it, she's grown a bit bitter about getting to know people (which is why she parties so much. She doesn't care to make friends so she finds other ways to have fun.) She thinks she's a monster and tries to hide her powers from others.



Posts

: 44


£

: 12715

---

Location

: 221B Baker Street

---



In my opinion, Sherlock resembles Milo Thatch, the lead character of Atlantis: The Lost Empire. He is one of the most intelligent people, but that leads him to being at least slightly socially-awkward. He is smart, well-mannered and rather friendly, and he is highly determined when he sets a goal for himself.

Guest

Guest





The Master strikes me as Scar, from Lion King. He's manipulative, and unkind, and not above killing a few innocents to get his way. He has a fierce rivalry with another, and will do anything in his own power to win. He's hypnotic, and able to get others to obey his every wish and command. Scar is hard to predict, and favors diabolical master plans (pun, intended). He does not make friends easily, and is shown to be able to act as though he cares for another, but in reality it's all just a new lie.

Guest

Guest






---
Permissions in this forum:
You
cannot
reply to topics in this forum