Memorandums
"Earth's Mightiest Heroes" is shutting its doors here and moving to a different host. The new site can be found HERE. The admins want to thank everyone who made EMH amazing and gave us wonderful memories and fantastic rp adventures. We hope to see you on the new site! Members can still log in and get their stuff if they need.

To our wonderful affiliates: we will be re-adding you on the new site. Please bear with us :)

Had this game on my other site and it was loved, so I figured why not give it a shot here. It's very simple. All you do is make a comment to a different character while maintaining IC-ness. This is the place where you can bitch at characters for being mean to your friends, where you can start rumours, tell your friends something you adore about them; anything goes in here as long as it's IC. Have fun!
Dear Maria
"I never ever told you this because I know you would kill me and make a rookie take the blame if I ever brought the past up, but you are one of the strongest people I've ever met and I am proud to be considered your friend."
Love, Sveta
Code:

 [center][color=*pick one]
[size=18][b]Dear ---[/b][/size][/color]
"Enter message here..."[/center]
[center][size=18]Love, ---[/size][/center]
Or you can just hit the "quote" button and edit it like that.
___________________________________________________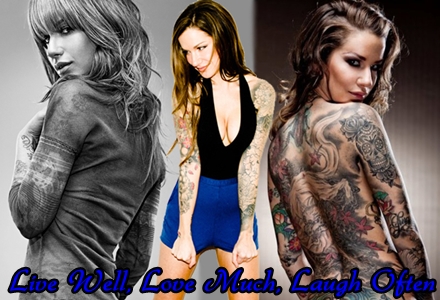 Tsaritsa of Shipping




Posts

: 297


£

: 10415

---




Dear Patience
"I'm pretty sure that it was you that started the rumour that I have rookie corpses hidden under my floorboards. I feel I should thank you; the rookies are becoming a tad more competent due to their fear of me."
Tsaritsa of Shipping




Posts

: 107


£

: 8757

---




Dear Ron
"I know I don't say this very often, but... considering everything we've been through together and considering the fact that you were always there for me...
I am proud to call you my boyfriend. I really am."



Posts

: 42


£

: 11278

---

Location

: Middleton USA; SHIELD UK

---




Dear Natasha
"I love the way your eyes light up when someone tells you, "It might be dangerous."
There's no one else I'd rather have as my partner, on and off the job. Don't let anyone tell you who you are. Ever."
Empress of Shipping




Posts

: 56


£

: 8609

---



Dear Svetlana,
"There are so many things that I adore about you that it would take ages for me to write them all down... and every day I find new things that I make me like you even more. So I'll just say this... You're perfect in every single way and I wouldn't want anybody else in my life. Not now, not ever."



Posts

: 62


£

: 10282

---

Location

: SHIELD UK

---



Dear Clint
"The only thing I have of value is my heart. It's forever yours. Я люблю тебя, мой дорогой ястреб."
Tsaritsa of Shipping




Posts

: 28


£

: 8427

---




Dear Rookies
"I m hungry, the Director has cleared me to eat the next rookie whom does a stupid ass decision."
Imperator and Autokrator of Shipping




Posts

: 19


£

: 9316

---




---
Permissions in this forum:
You
cannot
reply to topics in this forum