Memorandums
"Earth's Mightiest Heroes" is shutting its doors here and moving to a different host. The new site can be found HERE. The admins want to thank everyone who made EMH amazing and gave us wonderful memories and fantastic rp adventures. We hope to see you on the new site! Members can still log in and get their stuff if they need.

To our wonderful affiliates: we will be re-adding you on the new site. Please bear with us :)

shot through the heart & you're to blame
DARLING YOU GIVE LOVE A BAD NAME
- - - - - - - - - - - - - - - - - - - - - - - - - - - - - - - - - - - - - -
Sitting up in bed and stretching, Sveta grinned. The day had gotten off to a most wonderful start. She'd slept in late and as her eyes fell upon the battered sun-bleached covers of her Harry Potter books on her shelf, she'd decided that her goal for the week was to rewatch the entire series, from start to finish. Some would say that this was a childish and stupid goal for someone who was supposed to be an adult, but Sveta gave no thought to such people. Growing old is mandatory - growing up, however, is optional. What was the point in being an adult if you couldn't be a little childish once in a while?
As the credits for Philosopher's Stone began playing, Sveta switched off the Xbox and flopped back on the bed, wondering what to do with her day. Though she was tempted to just lay in bed and watch movies all day, she didn't really want to stick around on base, either. She'd need provisions and snacks sooner or later, and she didn't particularly feel like mingling with the rest of her work today, especially since it was likely the agents working today were the eye-rollers that looked at her snootily every time she wore a fandom shirt. Damn Muggles.
Maybe she'd visit Sherlock. Sveta hadn't seen the detective in a while and she rather wanted to. She didn't figure Sherlock to like Harry Potter, but maybe John did and she'd spend the day watching movies with him. That decided, she rolled out of bed and headed for the shower. One rendition of the Hogwarts school song and Sorting Hat song later, she was out of  the shower and picking out something to wear. There was definitely one upside to being an adult - you had the money to buy whatever wonderful fandom stuff you wanted and no one could say a damn thing. Finishing off her eye-liner and swiping some lip-gloss over her lips, she grabbed her bag, threw a scarf around her neck and grabbing her leather jacket, headed down to the SHIELD base garage.
"Hello, darling," she crooned to her
motorbike
as she ran a hand over its sleek body, smiling to herself. She loved her bike dearly. She (for Svetlana had long ago decided that it was a she) had been a graduation present from her family and she'd been Sveta's treasure ever since then. There were few other possessions that she cared so much about. Save for her worn and battered soft fox toy that she'd had since she was ten. Him she loved even more than her bike. "Miss me?" Straddling it, she smiled as the engine purred into life and the brunette just sat there for a moment, letting the engine warm up. A minute later she pulled her helmet on, popped the visor down and was off, speeding down the streets to Baker Street.
NOTES I am so so excited about this x3 Also, they'll be going to Alnwick Castle - that's the Hogwarts castle. Also, I'm assuming this is set both after the concert topic and after the House of Fear one too... I don't know if they're together yet at that point or not. Also, just pretend her bike has a compartment underneath, instead of just air. Couldn't find another bike that I liked as much as that one, but for practical purposes and all, it needs storage.
TAGGED Sherlock and John
OUTFIT Black leather jacket, Slytherin top,  jeans, Slytherin scarf, boots, Hogwarts bag.
CREDITS  You Give Love A Bad Name - Bon Jovi ~ Template by Doe-Eyed Harlot of Caution.
___________________________________________________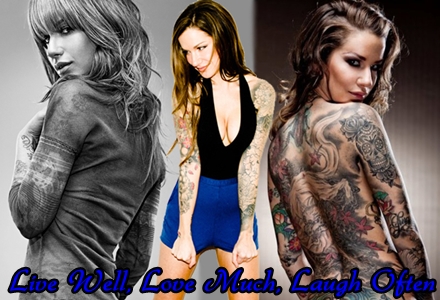 Tsaritsa of Shipping




Posts

: 297


£

: 10595

---



Well, it was definitely an uneventful day. Sherlock spent of most of his time reading and researching since he never got any calls for anything, and wasn't working on any particular case. He sighed, leaning back in his chair, his violin in his hand as he cradled it as though it were his child. He loved his violin more than anything, but Mrs. Hudson kept bickering at him not to play it.

He wondered when Watson was going to be home. He had not really seen him all day and he was so dreadfully bored, being in the company of someone he enjoyed talking to would have made things so much easier for him. Plucking a string from his violin, he took a deep breath in. Ugh, so uneventful! His eyes turned to the newspaper clippings that were plastered upon his cork board.

The Alnwick Castle was given a lot of rumors lately and there was an article about it that he had plastered some time ago, but had forgotten about. There was rumor that something within it made you hallucinate in a way. He wondered if it were true or not and often said he'd go sometime, but he doubted he'd want to go by himself, especially if the hallucination rumors are true.



Posts

: 44


£

: 12845

---

Location

: 221B Baker Street

---



John sat at his desk, his hands folded together. All of his paperwork for the patients that have come in to see him so far are all done and ready to be filed. Which of course the ready files were neatly stacked in the TO GO shelf. Picking up his cellphone he checked to see if he had gotten any text messages from anyone. None. The army doctor sighed and placed his phone back into his desk drawer.

Glancing up to the clock he estimated that very soon he will be heading back to 221B Baker Street. And he guessed that as soon as he got there that he will be bombarded with case related chats from Sherlock Holmes. He hoped that there was nothing in from The Mightiest Heroes or from S.H.I.E.L.D. He just wanted to go home and rest.. not go home and suddenly turn right back around and run out the door within seconds of getting home.

Hearing his phone chime he took it out of his drawer and read the message.. it had been someone that he had been seeing in secret recently, pulling his keyboard into view he quickly sent back a reply before stuffing the phone into his pocket as he came to a stand. Slipping his coat on as he sighed with relief, "Finally get to go home.. Another boring day. Again." And with everything ready for the next morning with his computer shut down he made his way out of his office.



Posts

: 63


£

: 13727

---

Location

: British Colombia

---



shot through the heart & you're to blame
DARLING YOU GIVE LOVE A BAD NAME
- - - - - - - - - - - - - - - - - - - - - - - - - - - - - - - - - - - - - -
London flew by her in a blur of colours and it wasn't all together long before Svetlana was parking her bike outside 221 Baker Street. Pulling off her helmet, she shook her head to rid herself of helmet-hair before locking her bike and hopping off it. Striding up to the door of the flat, she tried the door, only to find it unlocked. She figured it was easier for clients to get to Sherlock this way; they wouldn't have to wait hours at the door while he sat up in his room, ignoring them because his mind was elsewhere. Walking in, she let the door slam quietly behind and started up the stairs.
From inside Sherlock's flat, she heard the mournful sound of violin strings being plucked listlessly. Obviously someone was
very
bored. "You know, your violin would sound much better played with a bow," she teased in greeting, sauntering into his flat and flashing him a grin. "She sounds as bored as her owner. Lucky I'm here to help with that." Tossing her helmet and bag onto the couch, she turned to him, her playful grin matching her eyes. "Miss me?" In the next second deciding that she didn't want an answer because it probably wasn't going to sound as sweet or romantic as she imagined, she lifted up a finger. "Don't answer that." Slipping her jacket off, she dropped it on top of her helmet, before looking around for any sign of John. "I'm guessing John's at work then?" she asked, an amused expression on her face as she watched him. "What, Lestrade not have any cases for you?" She paused, a smirk flicking up the corner of her mouth. "I have an idea or two how to pass the time..."
NOTES
TAGGED Sherlock and John
OUTFIT Black leather jacket, Slytherin top,  jeans, Slytherin scarf, boots, Hogwarts bag.
CREDITS  You Give Love A Bad Name - Bon Jovi ~ Template by Doe-Eyed Harlot of Caution.
___________________________________________________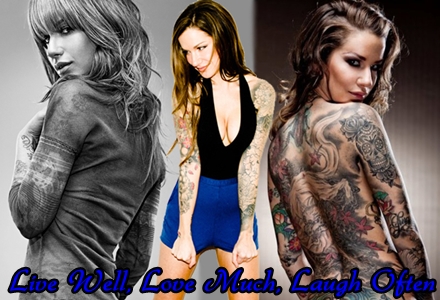 Tsaritsa of Shipping




Posts

: 297


£

: 10595

---




---
Permissions in this forum:
You
cannot
reply to topics in this forum