Memorandums
"Earth's Mightiest Heroes" is shutting its doors here and moving to a different host. The new site can be found HERE. The admins want to thank everyone who made EMH amazing and gave us wonderful memories and fantastic rp adventures. We hope to see you on the new site! Members can still log in and get their stuff if they need.

To our wonderful affiliates: we will be re-adding you on the new site. Please bear with us :)

Watson stormed into the flat that he shared with Sherlock. Dropping his coat into his chair with a rather rough toss would tell anyone that he had a bad day at work. Walking into the kitchen John turned the kettle on to find that there was no water at all in the machine. Growling under his breath John filled the kettle with water and turned it on again. He placed his elbows on the counter, resting his head in his hands, his breath trembling as he tried to calm himself down.

Not wanting to be seen in this way, John pushed himself off the counter and made his way out of the room and up the stairs to his bedroom. Closing the door behind him John plopped down onto his bed before laying down. His arm placed over his eyes to hide the small tears that were resting at the corners waiting for release. It was not long before John eventually fell asleep.

What felt like hours later John jumped out of his sleep, looking around his bedroom. Running his hand through his now somewhat untidy hair he sighed as he got off the bed. Quietly walking down the stairs he entered the living room. With a glance around the room he quietly stepped into the kitchen. There he turned the kettle back on and stood there as he waited for the water to boil. Watson quietly looked around the kitchen, that was as usual full of Sherlock's experiments.
"Watson!" Sherlock appeared in the kitchen when he had seen him boiling the water. "I need your help with something, it'll just take five minutes," he said quickly. He set down the newspaper on the table and pointed to the front page. "I need you to read this article and tell me what sounds wrong about it, immediately," he pulled Watson toward it, pointing at it again. It was an article that was talking about burglary at the bank recently, but it was missing information about there being a second burglar, to whom Sherlock was suspecting was a member of the police force.

While distracting Watson, Sherlock quickly pulled two dissolve-tolerant pills form his coat pocket and immediately dropped them into the kettle. Odorless, colorless, and tasteless, but proven to make someone act more random than someone on twelve hits of LSD. It was a new experiment that Sherlock created and he figured that John would be the perfect person to try it out on.

"Didn't I tell you I thought the police were trying to hide something? I swear, I know that someone in it is behind the burglary and I have a feeling that they bribed the journalists not to add that in. I don't blame them, but it's definitely annoying of them to do something so bold," he sighed. "I do hoped whoever did it gets sacked."
shot through the heart & you're to blame
DARLING YOU GIVE LOVE A BAD NAME
- - - - - - - - - - - - - - - - - - - - - - - - - - - - - - - - - - - - - -
Rubbing her eyes as she awoke from her sleep, Svetlana sat up and stared around the room for a moment, disoriented. A yawn escaped her lips as she ran a hand through her tousled hair and slowly she slipped out of the bed, stretching. It took her a minute to figure out why she was in Sherlock's bed with nothing but her underwear and his shirt on, but as she sat staring at Sherlock's periodic table on the wall, everything from that day had come back to her. The brunette had arrived early in the morning after a sleepless night. Though her nightmares were rather rare, tonight Sveta had had a very realistic nightmare involving Weeping Angels, Sherlock, and jumping off the roof of St. Bart's with him while John and Maria watched on, powerless to do anything. Needless to say she couldn't sleep for the rest of the night, and at the first break of dawn she got dressed and arrived at Sherlock's flat.
Once he'd woken up, Sveta spent some time with him, chatting and questioning him about cases. Several hours in, she felt herself about to drift off. Not that the cases that he was telling her about weren't all dreadfully exciting, but the tiredness was now catching up to her and all she wanted was to collapse and sleep until dinner-time. So after rooting around in Sherlock's cupboards and popping some sleeping pills as a precautionary measure to (hopefully) prevent any nightmares from returning, Sveta had kissed Sherlock on his head and headed to his room. Wriggling out of her clothes, she'd found a shirt of Sherlock's and had just slept in that. It had been a most wonderful sleep and she had really needed it.
Pulling the shirt down a bit to make sure it covered her butt, Sveta wandered out into the living room, not particularly bothered about whether John was home or not yet. Though judging by the fact that she could hear two sets of voices, she guessed that he'd arrived. Unless it was Mrs Hudson. That might be a tad awkward for all of a minute. Svetlana wasn't sure if Sherlock's landlady would approve of the likes of her wandering around the place in just a shirt.
"You're always hoping that the police force gets sacked," she retorted to Sherlock, covering her mouth as she yawned. "Hi, John." She gave the good doctor a wave and plonked herself down on the couch before stretching out on it like a cat in a ray of sunshine. "What'd the morons do this time?"
NOTES
TAGGED Sherlock and John
OUTFIT Black lace underwear set and white men's shirt.
CREDITS  You Give Love A Bad Name - Bon Jovi ~ Template by Doe-Eyed Harlot of Caution.
___________________________________________________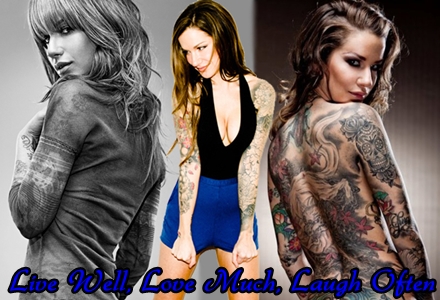 Tsaritsa of Shipping




Posts

: 297


£

: 10590

---



John almost jumped out of his skin when he heard Sherlock yell his name. He was so focused on watching the water boil in the kettle that he was not prepared to have someone talking to him or approaching him from behind. Naturally John spun around, mostly because he was startled, "Sherlock I thought I told you.." He pleaded as the detective showed him the newspaper on the dining table.. Didn't he read that before going to work? John sighed, "Alright I will take a look."

John read the article very carefully, he had learned through Sherlock on how to notice when there was something missing, "Wait.. they have failed to mention that there was a second Burglar. I thought the police department were going to look for the officer who helped rob the bank." Of course John was so focused on the newspaper that he was not watching what Sherlock was doing behind his back, "Do you think they are covering that part of the case up to cover their asses?"

Watson nodded, "Yes Sherlock I remember you telling me that.." He placed the newspaper back down onto the table and waved back at Sveta. He could have guessed that she stayed the night.. not that John was bothered by it. John looked to the kettle as it switched off and got his mug down from the cabinet, "Sherlock.. just like the government, the police will cover their asses when one of their own gets involved with a crime." He poured the hot water into his instant coffee mix, not knowing that the water he was going to be filling his cup with will be drugged. He chuckled lightly as he heard Sherlock speak some more, "You wishing for someone to be sacked? That is completely new." John walked over to his chair with his cup of coffee. Sitting down he took a careful sip of the hot beverage.

"Just another bad day at work.. I don't really want to talk about it.. not until after the husband.." He blinked as he quickly picked his mug up as he took a sip of the coffee again to silence himself before speaking any more.

At Sveta's comment about him wishing the police should be sacked commonly, he quickly looked over to her, raising her finger in a matter of fact way, "Actually, I only wish they should be sacked when they do something as dimwitted as getting involved in a burglary, or some other type of scandal." When John had been checking over the newspaper, he then nodded, going over to Sveta and kissing her cheek. He then brushed up against her ear, whispering quietly while John was talking of the article, "Whatever you do, don't drink the tea if John offers you any."

He turned himself around quickly and sat down at the dining table and nodded. "Well your day sounds more eventful than mine. Not a single call from anyone. Either they don't need help with their cases or they're still mad about the comments I made about their scandal being ludicrous." He shrugged it off though, not really making a huge deal of it.

He watched the kettle for a moment as it started to whistle wildly, the noise annoying him as he winced his eyes and turned away. He turned back to the article, ripping the front page out, so that he could later add it to his collection for clippings that were pinned to the wall in the other room. He waited patiently as John would make the tea, seeing how long it would take for the effects to kick in.
shot through the heart & you're to blame
DARLING YOU GIVE LOVE A BAD NAME
- - - - - - - - - - - - - - - - - - - - - - - - - - - - - - - - - - - - - -
She rolled her eyes good-naturedly at him when he corrected her, another yawn escaping. "Ello you," she murmured with a smile when Sherlock came over and kissed her. She reached up to stroke his cheek, biting her lip gently as his lips brushed against her ear and sent shivers down her spine. His words, however, were not what she'd been expecting. The brunette frowned when he warned her not to drink anything that John might offer her. That could only mean one thing and not a good thing at that. "Sherlock!" she began, brown eyes widening. She turned to look at him but he was already at his desk, reading over that stupid article.
Getting up, she marched over, hands on her hips and eyes narrowed as she looked at him. "Please reassure me that today you're being a normal responsible human being that can function in regular society and you didn't just slip something into his drink," she hissed, attempting to hide her anger and annoyance. How could he do something that reckless and idiotic?! To his best friend of all people! It was probably the medic in her, but she absolutely abhorred drink-spiking. It was all well and good if the person
knew
they were drinking something laced, but it angered her when that wasn't the case. It was dangerous and besides, she was a firm believer of never having to take something unless you actually wanted to. Or unless your life depended on it.
"John, sugar, don-" She turned, wanting to warn John about the fact that there may possibly be something in it, but it was too late. John was already in his chair, sipping away at what smelt to be coffee.
Brilliant.
She turned back to Sherlock, resisting the urge to whack him over the head with the closest textbook that was at hand. "If the effects of whatever this is are permanent, I will kill you and make it look like an accident. If by tomorrow morning he's under the table, crying because he doesn't live in a taco, Weeping Angels will have nothing on me!" Crossing her arms, she stalked over to the couch and sunk down on it, refusing to look at Sherlock. She was dating a moron. An utter moron.
NOTES She'll mellow out in a post or two xD
TAGGED Sherlock and John
OUTFIT Black lace underwear set and white men's shirt.
CREDITS  You Give Love A Bad Name - Bon Jovi ~ Template by Doe-Eyed Harlot of Caution.
___________________________________________________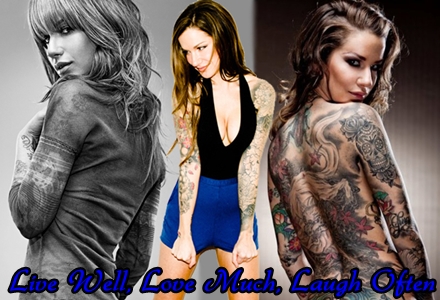 Tsaritsa of Shipping




Posts

: 297


£

: 10590

---



John looked to Sherlock, "More eventful? I would rather trade my day for your's Sherlock." He shook his head lightly before taking another sip of his coffee, blinking quickly. Putting the mug down he picked the daily newspaper up and started reading the headlines, "And after the last case I am going to say they are too embarrassed to call on the help from someone such as yourself Sherlock. Not until perhaps the public forgets about the bank robbery. Which will be a couple days."

John looked to Sveta as she started to speak to him, "Excuse me?" But it appeared her attention was back to Sherlock so John turned his attention back to the newspaper. He had picked up his mug but before he took a sip from it he placed it back onto the table, still looking at the newspaper.. until he looked to the coffee mug with a look of confusion on his face as he did not remember if he took his next sip of the hot beverage or not.

Shrugging John placed the newspaper down onto the table and turned to look to Sherlock, but then he forgot what he was going to say and turned back around in his seat. Placing a hand on his face he rubbed at his forehead as he tried remembering what he was going to do next, "Bugger it I forgot what I was going to do." John frowned lightly, he swore that he was going to do something. John felt as though he was drunk, but John did not have any sort of alcohol.

John glanced back to Sherlock, "Why am I feeling drunk? I don't remember having any whiskey or beer." John rubbed at his left temple lightly before dropping his hand to his lap.

He then felt like he needed a glass of water, he picked up his empty coffee mug and stumbled to the kitchen, his free hand was held out so that he could feel where the counter edge really was. But it did little good as everything was so blurry and out of place that he could not tell where to place his hand. So in the end he winded up bumping into the counter. Feeling for the edge of the sink he slipped his cup over, but let it lazily drop before stumbling for the cabinet the drinking glasses were kept in.
Hearing Sveta's words, Sherlock gave her a clueless look as he simply shrugged it off. "Don't worry, it won't last forever. It's just something I've been working on... we'll see how it goes," said to her quietly while turning back to Watson to see how he was doing. He had asked Sherlock why he was feeling drunk, to which Sherlock gave another shrug, unsure how to respond exactly. "I'm not sure, you're sure you didn't have a drink earlier?"

Looking around for a moment, he stepped up to the kettle and poured out the drugged contents and began filling it with regular water so that he could make himself some normal tea. Suddenly, he heard a struggle as he turned to the cabinet and saw that John was struggling. Quickly going over to him to help him up, he frowned.

"You alright, John? Here, sit down, I'll get you your water," he went to help John back into his chair. Afterward, he had gotten a clean glass from the cabinet and filled it with some ice water. Setting it on the table next to John, he was quite surprised how fast the effects had kicked in. Now we wait and see what exactly this does to him... he thought to himself as he took extra care in observing him.

---
Permissions in this forum:
You
cannot
reply to topics in this forum