Memorandums
"Earth's Mightiest Heroes" is shutting its doors here and moving to a different host. The new site can be found HERE. The admins want to thank everyone who made EMH amazing and gave us wonderful memories and fantastic rp adventures. We hope to see you on the new site! Members can still log in and get their stuff if they need.

To our wonderful affiliates: we will be re-adding you on the new site. Please bear with us :)

It was pretty outside. The sun was trying to squeeze through pale grey, fluffy patch of clouds. It had been rather breezy before but eventually wind stopped sometime.
Oh well, why not to stroll around between people who are running around like crazy ants. It was weird, and it made Cas curious about humans in general.

Not that he wanted to be a human. It was too annoying, somehow.
But it was funny enough to watch some of them stumbling out of a bar after one too many drinks.

Cas glanced up at the sky. Birds flew across the sight of the still struggling sun.
shot through the heart & you're to blame
DARLING YOU GIVE LOVE A BAD NAME
- - - - - - - - - - - - - - - - - - - - - - - - - - - - - - - - - - - - - -
What a glorious day! A smile playing on her lips and a coffee in her hand, Svetlana wandered through a park, watching the Londoners go about their daily lives. Parents chasing after their toddlers to stop them from toppling into the almost-empty duck pond, business men taking time out of their hectic schedules to have lunch in a tiny slice of nature amidst a concrete jungle, love-struck couples walking hand-in-hand with eyes for no one but each other. Everyone in their own little world.
Today Sveta was off-call, which was a wonderful thing in itself. Never to pass up an opportunity to get off base, she had decided that a coffee and a stroll around London would be a perfect way to spend the afternoon. The day was beautiful, albeit chilly; the days had been getting colder each day. Sveta couldn't wait for the first snow to fall.
A slight breeze picked up as the brunette sat down at a free bench, one-handedly buttoning her coat up to keep the chill away. Crossing one leg over the other, she took a sip of her coffee and looked up to watch the birds. How free they looked, flitting to and fro, probably preparing for their migration south to warmer climates. Something that Sveta wouldn't mind doing herself. Smiling to herself at the thought, Sveta resumed her people-watching, sipping coffee all the while. Humans were such interesting beings to study.
NOTES Squeee <33
TAGGED Castiel <3
OUTFIT Coat, top, jeans, boots.
CREDITS  You Give Love A Bad Name - Bon Jovi ~ Template by Doe-Eyed Harlot of Caution.
___________________________________________________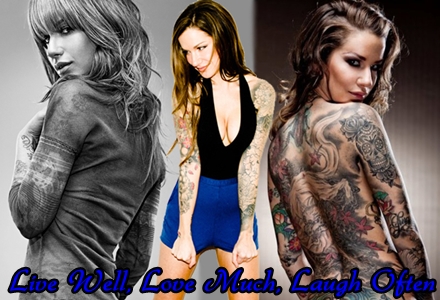 He was still looking up at the poor sun fighting the ever changing cloud cover when an overstressed, or just too excited, bird (obviously hurdled into a breeze too much for its size) flapped right into his face..
"You fool, did you think before you fly? At all?"
the non-human muttered at the poor thing, wiping it off of him and threw it back into air where it (with an accompanying chirp of joy) happily continued its journey.
Well, he would not mind a fly-over too, if he wasn't currently carrying a human form. Not that he particularly cared, but appearances were important and he might just as well either keep daydreaming or pull his thoughts back on the ground.
With that he looked back at the people around. Happy kids, lovers and working parents getting back home or to work.
Some were drinking something from paper cups, some hitting their teeth into fresh food or licking ice cream cones.
Somehow he felt bit like an outcast, without some of that. But he was Angel, they didn't need food and drink. They had other stuff to do, bigger and more important. Right?
At least it felt that way... at first....

shot through the heart & you're to blame
DARLING YOU GIVE LOVE A BAD NAME
- - - - - - - - - - - - - - - - - - - - - - - - - - - - - - - - - - - - - -
Swirling her cup around to mix up the last of the mocha inside, Sveta downed the rest of the chocolatey caffeinated goodness with a content smile. All in all, this was turning into a really pleasant afternoon. A bit boring, perhaps, but a little bit of boring once in a while never hurt. Especially for someone in her job.
Next minute, however, a shrill scream pierced the air, shattering all notions of peacefulness. Brown eyes scanning the area to see where the scream may have possibly come from, Sveta swore silently as she saw a mother jump into the duck pond and carry her child out, sobbing.
Fuck.
"Step aside, I'm a doctor!" Sveta shouted above the chaos that was beginning. Well, true enough. The fact that she was a surgical doctor didn't make her any less qualified. On the contrary, she dealt with life-and-death situations every day. "I said
step aside
!" She shoved a tall blonde in an Armani suit who just wouldn't move out of the way, spilling coffee all over the blonde's expensive suit. "Back! Everyone get the hell back and give 'em space!" she shouted, before turning to a tall male in a beige trench-coat and pointing at him. "You, get these people at least two metres away from us. Do what you gotta do." Not only was having fresh air need for the child, Sveta didn't want randoms breathing down her neck and analysing her every move while she tried to save a toddler's life.
Rushing up to the distraught mother who was sobbing the boy's name over and over again as she cradled him over her shoulder, patting his back as if trying to burp the water from the tyke's lungs. "I'm Svetlana. I'm a doctor. Call an ambulance," she told the mum calmly, gently taking the boy from her. "Charlie, my name's Sveta. I'm gonna help you, ok? You're going to be fine..." She spoke loud to the child's as she placed him on the ground, checking his airways. He wasn't breathing. Fuck. Now she was on the clock. Four minutes until permanent brain damage was done. Six until death. Saying a silent prayer to whoever might be listening up in the big blue sky, the surgeon began chest compressions.
Please wake up, little one. Please!
NOTES Hope it's ok that I commanded Castiel when he hadn't come up yet. Let me know if you want me to change it :3
TAGGED Castiel <3
OUTFIT Coat, top, jeans, boots.
CREDITS  You Give Love A Bad Name - Bon Jovi ~ Template by Doe-Eyed Harlot of Caution.
___________________________________________________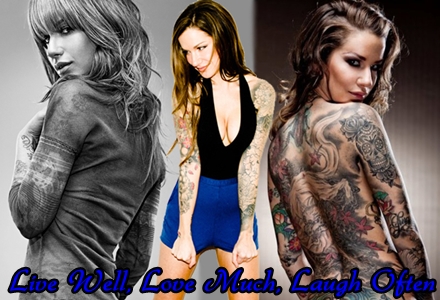 As he kept observing and smirking at some human antics. The kids too reckless around the duck pond.
Suddenly, after turning away from that and momentarily watching something else, the was a scream and lots of action.
Like every one of people around had drifted towards the scene of a mother sobbing over her kid who'd fallen into the pond.
And after he had stood there for a moment the woman with a lots of energy and obvious knowledge ordered him to get the others away.

Well, that he could do. So he turned to the gathered crowd and said, "Hey, you heard the lady! Get moving. Nothing to see here! Please all step back!" and walked around waving his arms at the gawkers.
"I said get the hell out of here!" Cas yelled at some teens and silly Armani suits with coffees.
Then he kept on shooing the crowd away and stepped closer to the lady helping the kid. It looked bad and kid was about to die. Well, he could help... A little. Just a little.
So Cas did something, really subtle, and small to nudge the kid back to the land of living. He was an angel after all. Why not help?
shot through the heart & you're to blame
DARLING YOU GIVE LOVE A BAD NAME
- - - - - - - - - - - - - - - - - - - - - - - - - - - - - - - - - - - - - -
28, 29, 30...
Amidst the compressions, Svetlana allowed herself a second to smile at the energies of the male in the trench coat as he tried to shoo the gawkers away. She leaned down to start the 'rescue breaths' just as he came over to them and silently watched.
The boy still wasn't breathing. Shit. Three minutes had passed, although to Sveta it felt so much longer. It was scientifically impossible to feel someone's life slipping away, and yet she could feel his going. All she'd wanted was to enjoy the bleak sunshine before winter kicked in; instead she got a dying kid.
A cough and a splutter came from the tiny body beneath her, instinctively turning to his side to cough the water out.  
"Mummy!"
he yelped as he caught sight of a familiar face. The mother gave a screech of happiness, like a mother eagle, and scooped up her precious child up in her arms, cuddling him tight.
Svetlana sat back, dazed, with a look of immense relief on her features. It was a miracle. Quite honestly she'd thought that there was no saving him. After the first couple of minutes, chances became slimmer and slimmer. But he'd done it! He pulled through! Sending a silent thank you to the deities, she let out a slow breath.
After getting almost crushed to death in a bear hug from Charlie's mum, Sveta turned to the stranger. "Thanks for your help," she told him with a genuine smile, running her hand through her hair. "I hate working with people gawking. Humans have the strangest fascination with the macabre..." Getting up, she brushed the front of her jeans off and stuck her hand out to him. "I'm Sveta, by the way. Would you like to go grab some coffee? And maybe some cake. After that little miracle, I think it's in order."
NOTES Nawww, Cas you toddler-saver <3
TAGGED Castiel <3
OUTFIT Coat, top, jeans, boots.
CREDITS  You Give Love A Bad Name - Bon Jovi ~ Template by Doe-Eyed Harlot of Caution.
___________________________________________________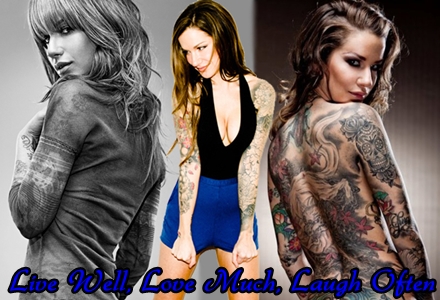 Seeing the kid coming back to life made something feel warmer inside Cas. He was an angel, creatures meant for not feeling emotions, cold creatures after all. But somehow he wasn't like he was supposed to be.
His human form, first of all, was a man who believed God with all his being and had even begged for being given a task by God. Kinda like a volunteer. That alone changed something about a standart angel attitude.
But he still wasn't like the others. Why, he couldn't tell yet.

The woman was now talking to him again and Castiel floated back to present world.

"No problem, miss. I was glad I could help somehow. Humans can be so annoying sometimes." he humbly waved it off. But the whole event had left some emotion, and the thought still turned his mind so the angel didn't notice his tiny slip. After all it was a stressful moment so the woman most likely wouldn't even notice.

"Alright, Sveta. I wouldn't mind. This was such an event." he said slightly awkwardly. Usually he didn't have much human conversations so he'd left out most of the cultural studies.
On the other hand, maybe she won't notice his tiny slips. At least the trembling part of his stomach, that suddenly had filled with anxious butterflies, was feeling like someone long time ago described human nervousness would feel like.


★★★Note: LOL he's so cute! <33★★★
shot through the heart & you're to blame
DARLING YOU GIVE LOVE A BAD NAME
- - - - - - - - - - - - - - - - - - - - - - - - - - - - - - - - - - - - - -
The brunette laughed, shaking her head. "Truer words have never been spoken," she replied, brushing away some hair that fell into her eyes. "Humans are the most frustrating beings you can get. Especially when you work in the medical field.
'I'm in pain, can't you do something about it?'
Well, yes, moron, you just had surgery. Of course it's hurting. Nothing I can do.
'Can't you give me more morphine?'
We just gave you pain-killers. We're not helping you become a drug-addict. Go to sleep." She rolled her eyes, though the eye-roll held a touch of humour in it.
Noticing his awkwardness, Sveta gave him a friendly smile to help put him at ease. She seemed to have this effect on people, males in particular, it seemed. What was it about her that made males go tongue-tied and awkward when they met her? Rory. Sherlock. Now this handsome fellow.
Do I really look like I bite?
"I must admit that I'm at a disadvantage. You know my name, but I don't know yours." She tilted her head to the side and looked at him for a moment, a grin playing on her lips. "At ease, soldier, I promise I don't bite," she teased with a soft chuckle.
Not unless you ask really nicely,
her mind instantly added, but she bit the comment back. She didn't want to make the male feel even more awkward than he already was.
NOTES Totally had an image of Idris running up and biting Cas while writing the last bit xD
TAGGED Castiel <3
OUTFIT Coat, top, jeans, boots.
CREDITS  You Give Love A Bad Name - Bon Jovi ~ Template by Doe-Eyed Harlot of Caution.
___________________________________________________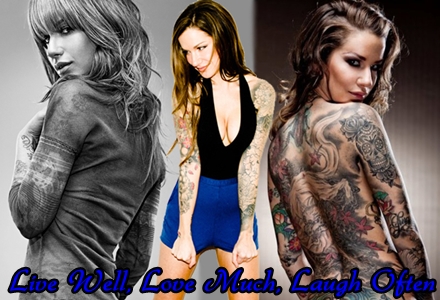 Cas laughed. Humans truly were weird most of the time. Although at park he'd seen couple he deemed better because they two had seen those "suits" with morning lattés and then kicking their car wheels when it refused to start and then jumping on one foot because obviously 'duh!' kicking the tires can hurt you.
"Exactly. First they cry for help and complains your help has made them sick. Go figure." he said. At least the crowd hadn't stayed to gawk at them. It was always like that when he occasionally had decided to help. And there would always be one to comment on his clothing or something he did less like human. Well, technically he wasn't one although looked like one.

"Oh. Right. Yes." he nearly facepalmed himself for forgetting such human things. "Castiel. And I'm glad you don't bite. It would probably draw too much attention from those creatures if you bite me now." Cas simply stated. Not that he actually knew the full meaning behind. He was only an angel, therefore not fully accustomed to all human things. But he intended to learn quick. Embarrassment felt too weird for him, who was made to feel nothing.


★N★O★T★E★ Haha! that's a good one xDD
shot through the heart & you're to blame
DARLING YOU GIVE LOVE A BAD NAME
- - - - - - - - - - - - - - - - - - - - - - - - - - - - - - - - - - - - - -
"Castiel. I like your name," she told him with a friendly smile. And she really did. There was something lovely and exotic about the way it sounded.
Castiel.
It sounded almost Italian. Or Spanish. Every once in a while when she came across someone with a wonderfully unusual name, she would compliment. It was her opinion that getting complimented on something you had no control over was much better than being complimented for something you could. It was for this reason she often would compliment patients on having good veins, skin that was a joy to operate on, and other such things that anyone who didn't work the medical field might find weird.
"
Those creatures,
" she repeated, laughing and shaking her head. "Humans, sugar, they're called humans and you're one of them. Don't go all anti-social serial killer on me now," she teased, giving a chuckle. She studied him for a moment. He didn't seem the type, though obviously looks could be deceiving. But Castiel seemed ok. Plus he'd helped her when she was saving a kid, and she didn't know that many killers with such compassion. Not to mention they were going to a public place, so... The train of thought was broken by her growling silently at herself.
Bloody SHIELD, making me so freaking paranoid...!
"I only bite if people ask me nicely," she replied with a smirk, turning slightly as she got ready to go. She
really
needed another coffee. "And usually not in public anyways. People look at you strangely if you do. Comin'?"
NOTES He is so freaking adorable. I want to hug him xD
TAGGED Castiel <3
OUTFIT Coat, top, jeans, boots.
CREDITS  You Give Love A Bad Name - Bon Jovi ~ Template by Doe-Eyed Harlot of Caution.
___________________________________________________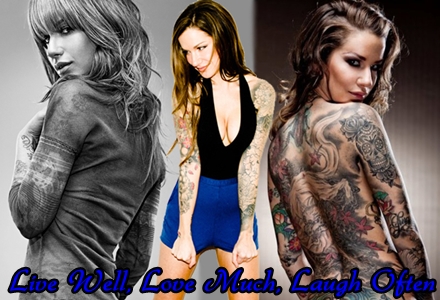 Most likely, or probably, if Castiel was a human and their thinking he'd be blushing like a teenage girl on her first date at such compliment. But he was human just by the looks of it... mostly.
So he wasn't blushing. Not at all.
But he did smile sweetly.
"Thank you, miss." was his simple-as-that reply which he considered appropriate enough for such compliment. He wasn't as far into the human study.
But it was nice to know his name was liked not just by himself (or could care less for something so trivial as a name).
Actually he liked to be liked, not that it only made his infiltration easier, but as his other-than-cold-angelic side developed and blossomed into something more advanced.
As little sense it made...

"Oh, don't worry, I won't kill anybody. I'm just saying. Humans.. us.. we're just so weird at times and so careless it just seems irresponsible." he said, and just probably slightly missed the true meaning behind her words. Or maybe more.. Sometimes it was just too hard to detect a joke from meaning if it didn't ring any bells in his head (which would be funny because there were no bells in his head anyway)
Or maybe it was time for some facepalming (another human thing that made him laugh, if not giggle, privately)

"Well, they do look at me anyway. Not that it changes anything. Although given the general views of this society I'd suggest bitting in public really would be found too much to those eyes." he said and nodded at her. He wasn't yet sure if he needed any food since he didn't need to do it-angel stuff- so he'll see. Besides observation was thing to do anytime anywhere.


★n★o★t★e★ Thanks, I'm glad you think so =D

---
Permissions in this forum:
You
cannot
reply to topics in this forum